Master Data Internship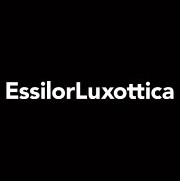 Luxottica Group SpA
Italy
Posted on Tuesday, October 31, 2023
WHO WE ARE
We are EssilorLuxottica, a global leader in the design, manufacture and distribution of ophthalmic lenses, frames and sunglasses. The Company brings together the complementary expertise of two industry pioneers, one in advanced lens technologies and the other in the craftsmanship of iconic eyewear, to create a vertically integrated business that is uniquely positioned to address the world's evolving vision needs and the global demand of a growing eyewear industry.
With over 180,000 dedicated employees in 150 countries driving our iconic brands, our people are creative, entrepreneurial and celebrated for their unique perspectives and individuality. Committed to vision, we enable people to "see more and be more" thanks to our innovative designs and lens technologies, exceptional quality and cutting-edge processing methods. Every day we impact the lives of millions by changing the way people see the world.
ENVISION YOUR FUTURE JOB
We are looking for motivated, curious talents to join us at our Operations Headquarter in Agordo (BL), where the history of our Company got started.
The Global Business Service is a Shared Service Center network that provides Accounting services to our global subsidiaries. The EMEA Shared Service Center, based in Agordo (BL) is accountable for the following processes: Accounts Payable, Accounts Receivable, Master Data, Indirect Taxes and Balance Sheet Assets for both Italian companies and European subsidiaries.
As Master Data Intern, you will join the GBS Team and manage activities such as:
cusotmer master data
vendor master data
store master data
PM for EssilorLuxottica merging and integration projects
PM for EssilorLuxottica EMEA centralization
PORTRAIT OF A PERFECT CANDIDATE
Each and every one of us lives, breathes and shapes the success of the company.
You know you are a Luxottican when you recognize yourself in our 4 characteristics (imaginative, passionate, entrepreneurial, simple and fast) and:
You do not see problems, you just see solutions
You love challenges and you take your responsibility seriously
You have achieved/are going to achieve an Administration or Business Management, Administration or Foreign Languages Degree
You are a quantitative analysis lover, a true Excel addict
Fluent English (of course) and Spanish? French? Which other languages do you know?
You can't survive without your Ray-Bans, and Oakley, and Vogue, and Persol…
WHAT ELSE DO YOU NEED TO KNOW?
In EssilorLuxottica you have the feeling of being part of a "success story", no matter where you work in the EssilorLuxottica world, you can really make an impact.
Are you ready for this challenge?
If yes, we are waiting for you
We welcome applications from all individuals regardless of their ages, backgrounds, gender, sexual orientation, political affiliations, personal beliefs, or religions. This includes those registered in targeted employment programs under Italian Law 68/1999, in accordance with Article 15 of Stat. Lav and Legislative Decrees 215/03 and 216/03.

Job Segment: Ophthalmic, Business Manager, Healthcare, Management