Vision and Robot Software Engineer (Lauriano)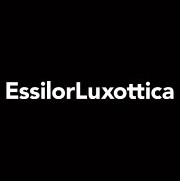 Luxottica Group SpA
Software Engineering
Lauriano, Metropolitan City of Turin, Italy
Posted on Wednesday, November 1, 2023
Vision and Robot Software Engineer (Lauriano)
Location:
Lauriano (TO), IT
ENVISION YOUR FUTURE JOB
We are looking for young, motivated, curios and enterprising talents to join us at our plant based in Lauriano (TO).
As Robot and Vision System Programmer you will experience what is it like to lead transformation projects within our Automation Engineer Business unit. The aim of the position is to reach automation project objectives, ensuring timing and quality requirements matching process KPI agreed with Production Team, Quality Team and Plant Direction. The objective is to have a Robot and Vision System Programmer that can technically support automation suppliers based in different locations during design, installation and commissioning phase. In addition the Robot and Vision System Programmer will work directly to new automation or existing ones to improve their performance.
Here some of the responsibilities you will have:
Understand and guarantee automation technical specification compliance, being able to directly work on project technical aspects using HW and SW tools.
Definition of requirements and technical specifications relating to the programming of automation solutions
Develop new vision application for robot guidance, cosmetic vision inspection and several others application.
Installation, testing and start-up of automated systems
Respect project timing
Monitor performance of installed machines with specific focus on Efficiency/Cycle time improvement and propose new solutions for automatization of production flow.
Being a support for Production and maintenance team on automation machines. Being part and effectively lead other team members, also remotely with different suppliers and other Lenses plants, also in different locations. Anticipate possible activities different from what was planned.
Being technical responsible of new installation during the initial phase with specific attention to safety aspects.
Being problem solving oriented
Being promoter of new solution, suppliers and ideas in compliance with Purchasing department. Ask directly offers evaluating technical and economical aspects managing also supplier competition
PORTRAIT OF A PERFECT CANDIDATE
Each and every one of us lives, breathes and shapes the success of the company.
You know you are a Luxottican when you recognize yourself in our 4 characteristics (imaginative, passionate, entrepreneurial, simple and fast) and:
You do not see problems, you just see solutions
You love challenges and you take your responsibility seriously
At least 2 years of experience on similar role
You are passionate about the technology trends to enable Automations processes and outcomes
You have strong facilitation and communication skills, you are able to present information to audiences at all levels of the organization
Technical skills related to robot programming (ABB/Denso preferred)
Technical skills related to computer vision programming
Capability of correct interpretation of HW/Fluidic (Mechanical drawings)
PLC Programming will be considered a plus
You are fluent in Italian and English
WHAT ELSE DO YOU NEED TO KNOW?
In Luxottica you have the feeling of being part of a "success story", no matter where you work in the Luxottica world, you can really make an impact.
Are you ready for this challenge?
If yes, we are waiting for you.