Senior CRM Analyst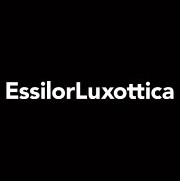 Luxottica Group SpA
IT
North Sydney NSW 2060, Australia
Posted on Thursday, November 2, 2023
Location:
North Sydney, AU
We are EssilorLuxottica, a global leader in the design, manufacture and distribution of ophthalmic lenses, frames and sunglasses. Formed in 2018 by the combination of Essilor and Luxottica, our Company combines two centuries of innovation and human endeavour to elevate vision care and the consumer experience around it. We are home to the most loved and widely-recognized vision care and eyewear brands in the world. Our proprietary eyewear brands include Ray-Ban, Oakley, Costa, Vogue Eyewear, Persol and Oliver Peoples, complemented by over 20 prestigious licensed brands. Our advanced lens technologies include Varilux, Crizal, Eyezen, Stellest and Transitions. Every day, EssilorLuxottica's 180,000 employees in 150 countries work towards a common mission to help people see more and be more. In Australia and New Zealand, we operate the iconic retail and eye care brands: Sunglass Hut, OPSM, Ray-ban and Laubman & Pank.
Are you an experienced CRM professional with a passion for data-driven insights and customer engagement in the retail sector? If you're looking to take your career to the next level and make a significant impact, we want to hear from you.
As a Senior CRM Analyst, you'll assume a pivotal role within our dynamic CRM and marketing team, working closely with our valued vendors and partners. Your main tasks will involve igniting the growth, execution, and fine-tuning of our exhilarating CRM campaigns, with a sharp focus on boosting sales, fostering cross-sales, reducing churn, and implementing cutting-edge segmentation techniques. Furthermore, you will play a vital role in shaping our campaign and segmentation strategies and ensuring the electrifying delivery of customer interactions through multiple channels.
Requirements for Success
Create and develop business dashboards and reporting tools aimed at extracting valuable insights for informed decision-making

Oversee the training process for user acceptance among end users. Additionally, design and implement customer targeting and analytics strategies tailored to the Australia and New Zealand markets

Play a role in shaping the CRM marketing strategy, with a focus on enhancing customer profitability, lifetime value, loyalty, and optimizing return on media investments.

Provide guidance to the CRM campaign team, offering expertise in CRM-specific strategies, operational efficiencies, and industry best practices

Foster the development of predictive marketing capabilities, including segmentation and modelling techniques, to fine-tune customer retention and acquisition strategies

Understand key business drivers and provide direction on investment opportunities

Optimize CRM test and learn capabilities by understanding campaign performance by different customer segments and purchasing behaviours

Enhance the efficiency of retention campaigns by applying predictive models
Skills & Experience
Degree in Marketing, Statistics or other quantitative fields

3+ years' experience in analytics related to CRM and Customer Insights

Strong communication skills along with a customer-oriented attitude

Experience in reading and writing complex SQL statements
Microsoft package skills (Strong in Excel)

Knowledge of CRM analytical tools

Experience with data analytics and use of tools like PowerBI and SAP
Modelling and segmentation experience, knowledge of MAPR/Unica will be considered a plus
Working at EssilorLuxottica
A career with EssilorLuxottica will offer you rewarding experiences and the opportunity to develop your skills every day. Working at our head-office located in North Sydney, you will enjoy:
A generous yearly product allowance for you to spend across our portfolio of brands

Wellness amenities including reformer a Pilates studio, Yoga classes, Personal training and Bike storage.

Abundance of local cafes, a major shopping centre and close to public transport facilities

Global volunteering opportunities through our OneSight Foundation

Wide range of career opportunities across the EssilorLuxottica network

Complimentary full-time concierge services offering an exclusive hotel-style experience!

Options for a hybrid working environment

Holiday Club – 1 extra week of annual leave (Totals 5 weeks of annual leave per year)
Next Steps
If you're a seasoned CRM Analyst with a strong retail background and are excited about shaping the future of our retail customer engagement, we encourage you to apply today.
As an inclusive, team-first company, our people are at the core of everything we do.
We have always been committed to making the best glasses possible to enable people to enjoy the beauty of life in all its forms.
We care deeply about creating a workplace where our team members feel valued, respected and empowered and are committed to providing equal opportunity regardless of gender identity, ethnicity, disability, sexual orientation or life stage.
We value flexibility, and encourage our team members to work in ways that meet their work/life commitments and support their wellbeing.
We work hard to create a safe and inclusive environment for all, and most importantly, we're all about creating better experiences – for our customers and for each other.

Job Segment: Ophthalmic, Healthcare