Sales Associate Sunglass Hut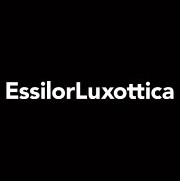 Luxottica Group SpA
Sales & Business Development
Collierville, TN, USA
Posted on Friday, November 3, 2023
Sales Associate Sunglass Hut
Location:
Collierville, TN, US, 38017
l
GENERAL FUNCTION
Our Sales Associates are vital to the success of Sunglass Hut. You will bring an authentic, fun and energic experience to all customers while helping them find premium quality eyewear.
MAJOR DUTIES AND RESPONSIBILITIES
Consistently deliver sales plan and company objectives through cultivating new and existing customer relationships building brand loyalty.
Confidently provides an exceptional customer experience through making a connection, attention to detail and offering a personalized and unique shopping experience resulting in customer satisfaction.
Actively participates and contributes to a positive store environment, fostering strong, professional relationships with peers and management.
Takes pride in the appearance of store and shows initiative to keep displays and inventory clean, attractive and organized. Secures all company assets under one's control.
Helps foster an inclusive culture by treating customers and colleagues with respect.
BASIC QUALIFICATIONS
High School Diploma or GED
Embrace new technology and change with high level of accuracy
Self-accountability for sales results through use of selling skills and a drive to meet goals..
Strong communication skills (both oral and written)
Self-Motivator with a demonstrated ability to multi-task; ability to respond flexibly in a quickly changing environment
Sunglass Hut is a part of Luxottica, N.A. Luxottica is a leader in the design, manufacture and distribution of fashion, luxury and sports eyewear.
l

Nearest Major Market: Memphis