Supply Chain Internship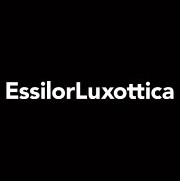 Luxottica Group SpA
Operations
Italy
Posted on Monday, November 6, 2023
We are EssilorLuxottica, a global leader in the design, manufacture and distribution of ophthalmic lenses, frames and sunglasses. The Company brings together the complementary expertise of two industry pioneers, one in advanced lens technologies and the other in the craftsmanship of iconic eyewear, to create a vertically integrated business that is uniquely positioned to address the world's evolving vision needs and the global demand of a growing eyewear industry.
With over 180,000 dedicated employees in 150 countries driving our iconic brands, our people are creative, entrepreneurial and celebrated for their unique perspectives and individuality. Committed to vision, we enable people to "see more and be more" thanks to our innovative designs and lens technologies, exceptional quality and cutting-edge processing methods. Every day we impact the lives of millions by changing the way people see the world.
ENVISION YOUR FUTURE JOB:

We are looking for young talents, motivated, curious and enterprising, to join us at our Operations Headquarter in Agordo (BL), where the history of our Company got started.
We are EssilorLuxotticans, unconventional people that are pioneer and trendsetters. We are people who turn passion into dedication and focus on delivering great results.
We love entrepreneurial people that take responsibilities from Day-1, and strive to achieve their goals. During your 6 months internship, you will put your hands-on different challenges, experi-encing what it means to work in a fast-paced environment.

Are you ready for it?

MAIN ACTIVITIES:

You will put your hands-on different challenges. You will support the Managers and the Functional Team working within a dynamic, markedly young and international environment, and you will have the opportunity to face a stimulating and constantly evolving business.

As a Supply Chain & Logistics Intern, you will be working across different functions to grow your skillset at a Local and Corporate/Operations level, experiencing the Supply Chain Planning, Transportation, or Logistics. Some examples of functions you may experience are: Store Planning, International Logistics, Master Production Scheduling, Supply Chain Project Management, De-mand Planning, Transport Analysis, Capacity Planning, Procurement, Sourcing.

PORTRAIT OF A PERFECT CANDIDATE:

You know you are a EssilorLuxottican when you recognize yourself in our 4 characteristics (imaginative, passionate, entrepreneurial, simple & fast) and:

• You do not see problems, you just see solutions
• You love challenges and you take your responsibility seriously
• You are an excellent performer with a proven excellence in academic life, and of course this is written in your CV!
• You achieved or are going to achieve a Master Degree in Engineering, Economics, Mathe-matics, Statistics.
• You are a quantitative analysis lover, a true Excel addicted
• You believe that without your team nothing is possible
• Did you work or study abroad? This is great!
• You fluently speak Italian, English, and… Which other languages do you know?
• You can't survive without your Ray-Bans, and Oakley, and Vogue, and Persol…

WHAT ELSE DO YOU NEED TO KNOW?

No matter where you work in the EssilorLuxottica world, you can really make an impact.
This is a 6-months paid internship that will start in few weeks, and which will require full-time commitment.
Are you ready for this challenge?
If yes, we are waiting for you.


Job Segment: Supply Chain, Logistics, Supply, Procurement, Ophthalmic, Operations, Healthcare