Customer Care Representative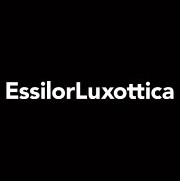 Luxottica Group SpA
Customer Service
North Sydney NSW 2060, Australia
Posted on Tuesday, November 7, 2023
Customer Care Representative
Location:
North Sydney, AU
We are EssilorLuxottica, a global leader in the design, manufacture and distribution of ophthalmic lenses, frames and sunglasses. Formed in 2018 by the combination of Essilor and Luxottica, our Company combines two centuries of innovation and human endeavour to elevate vision care and the consumer experience around it. We are home to the most loved and widely-recognized vision care and eyewear brands in the world. Our proprietary eyewear brands include Ray-Ban, Oakley, Costa, Vogue Eyewear, Persol and Oliver Peoples, complemented by over 20 prestigious licensed brands. Our advanced lens technologies include Varilux, Crizal, Eyezen, Stellest and Transitions. We offer superior shopping and patient experiences with a network of 18,000 stores including world-class retail brands like Sunglass Hut, LensCrafters, Salmoiraghi & Viganò and GrandVision.Every day, EssilorLuxottica's 180,000 employees in 150 countries work towards a common mission to help people see more and be more.
In Australia and New Zealand, we operate the iconic retail and eye care brands: Sunglass Hut, OPSM, Ray-ban and Laubman & Pank.
Your Opportunity
As a Customer Care Representative, you will support our sales team as well as our clients by taking inbound calls, responding to emails and finding quick resolutions by providing an end-to-end service.
Working in our fast-paced, wholesale environment with a vibrant team, you will:
Build and maintain solid relationships with EssilorLuxottica account holders

Respond to incoming orders and queries & follow up on any escalated concerns to ensure that customers have received a resolution

Maintain a solid knowledge of all EssilorLuxottica Brands including product styles, technical aspects, and product target markets

Provide timely and accurate reporting to Sales Representatives and retailers

Assist with processing of orders, reporting on stock and status of orders

Data maintenance relating to the collection of e-mail addresses, change of address requests, phone numbers and key contacts.

Meet set KPI targets individually and contribute to contact centre team targets
To be successful, you will have:
Experience in customer service in a retail, hospitality, or call centre setting

Excellent written and verbal communication skills and influencing ability

Ability to prioritise your time to adhere to deadlines

Willingness to learn and be involved in tech training, product launch & range release sessions

Solid Knowledge and understanding of Microsoft Office suite
Working at EssilorLuxottica
A career with EssilorLuxottica will offer you rewarding experiences and the opportunity to develop your skills every day.
Working at our head-office located in North Sydney, you will enjoy:
A generous yearly product allowance for you to spend across our portfolio of brands

Discounted onsite parking and product discounts for family & friends

Wellness amenities including reformer a Pilates studio, Yoga classes, Personal training and Bike storage.

Abundance of local cafes, a major shopping centre and close to public transport facilities

Global volunteering opportunities through our OneSight Foundation

Wide range of career opportunities across the EssilorLuxottica family

Complimentary full-time concierge services offering an exclusive hotel-style experience!

Options for a hybrid working environment
Next Steps
To be considered for this opportunity, please click apply and send your cover letter and resume today.
As an inclusive, team-first company, our people are at the core of everything we do.
We are a highly diverse group of over 80,000 individuals in 150 countries, we are united as one enthusiastic community of dedicated, fun and passionate people. We have always been committed to making the best glasses possible to enable people to enjoy the beauty of life in all its forms. A unique brand portfolio that includes proprietary brands such as Ray-Ban, Oakley, Vogue Eyewear, Persol, Oliver Peoples and prestigious licensed brands such as Giorgio Armani, Burberry, Bulgari, Chanel, Valentino and Versace is among EssilorLuxottica's core strengths. We care deeply about creating a workplace where our team members feel valued, respected and empowered. We are committed to providing equal opportunity regardless of gender identity, ethnicity, disability, sexual orientation or life stage. We value flexibility, and encourage our team members to work in ways that meet their work/life commitments and support their wellbeing. We work hard to create a safe and inclusive environment for all, and most importantly, we're all about creating better experiences – for our customers and for each other.

Job Segment: Retail Sales, Ophthalmic, Retail, Healthcare