For Eyes - Sales Associate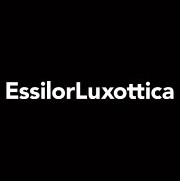 Luxottica Group SpA
Sales & Business Development
Alpharetta, GA, USA
Posted on Thursday, November 9, 2023
For Eyes - Sales Associate
Location:
Alpharetta, GA, US, 30009
WHO WE ARE
We are EssilorLuxottica, a global leader in the design, manufacture and distribution of ophthalmic lenses, frames and sunglasses. The Company brings together the complementary expertise of two industry pioneers, one in advanced lens technologies and the other in the craftsmanship of iconic eyewear, to create a vertically integrated business that is uniquely positioned to address the world's evolving vision needs and the global demand of a growing eyewear industry.
With over 180,000 dedicated employees in 150 countries driving our iconic brands, our people are creative, entrepreneurial and celebrated for their unique perspectives and individuality. Committed to vision, we enable people to "see more and be more" thanks to our innovative designs and lens technologies, exceptional quality and cutting-edge processing methods. Every day we impact the lives of millions by changing the way people see the world.
GENERAL FUNCTION
The Sales Associate sets the standard of quality in eye care and eyewear by ensuring every patient and customer has the best experience in every For Eyes every time. The role of Sales Associate helps establish For Eyes as the premier destination for all vision needs in your community.
MAJOR DUTIES & RESPONSIBILITIES
Consistently deliver sales plan and company objectives through cultivating existing customer relationships and building new ones.
Utilizes optical prescription to recommend specific lenses and lens coatings.
Assists patients in the selection of frames and coordinates frames with optical measurements assisting our customers in choosing the perfect vision solution.
Conducts measurements using appropriate optical tools and consults with Optician as needed.
Actively participates and contributes to a positive store environment, fostering strong, professional relationships with peers, management, doctors and support staff.
Takes pride in the appearance of store & shows initiative to keep displays & inventory clean, attractive & organized.
Helps foster an inclusive culture by treating customers and colleagues with respect
BASIC QUALIFICATIONS
High School Diploma or GED
1+ years experience in retail or customer service
Familiarity with point of sale systems, computers & calculators with basic phone and math skills
Embrace new technology & change with high level of accuracy
Ability to sell through use of sales skills and accountability for sales results, with a desire to meet goals
Strong communication skills (both oral and written)
Self-Motivator with a demonstrated ability to multi-task; ability to respond flexibly in a quickly changing environment
For Eyes is a part of Luxottica, North America. Luxottica is a leader in the design, manufacture and distribution of fashion, luxury and sports eyewear.
GENERAL FUNCTION
The Apprentice Optician creates exceptional value in the lives of customers by delivering the For Eyes Experience. Ensures customers are delighted by performing the key steps of our selling model.
MAJOR DUTIES AND RESPONSIBILITIES
Conveys a commitment to providing unsurpassed Customer Service by performing the following Sales and Service Process steps: Greeting the Customer, Explaining the Process in a transparent way, Merchandise Selection, Fitting – Optikam, Solve visual problems or challenges for customers, Tendering, Dispensing
Serves as a center of excellence for others with a focus on Right the First Time and modeling our customer experiance and consultative selling models.
Assists the customer in selecting frames and lenses that are best suited for their vision, lifestyle and budgetary needs. Suggests improvements and recommends solutions to problems. Assists other retail associates with difficult and complex areas of customer product needs and prescriptions.
Anticipates problems before they occur; explores underlying reasons for recurring customer problems; goes beyond symptoms to get at causes; strives to develop long-term solutions to problems.
Shows patience and courtesy with customers; tracks down answers to unfamiliar questions or products.
Educates the customer on For Eyes guarantees and services including: Eyewear Protection Plan, eyewear care tips, complimentary adjustments and follow-up services.
Handles tasks, such as taking and recording measurements, adjusting or fitting eyewear carefully and correctly, is thorough and exact in details.
Ensures finished eyewear meets For Eyes standards and customer requirements/requests.
Strives to achieve "Exceptional Results" on For Eyes annual KPI/Functional Skills that align with brand priorities.
Serves as a role model for development and a technical resource for all.
Operates the Point of Sale terminal inputting customer and prescription information with accuracy and attention to detail.
Accurately operates the Point of Sale, when required, collecting proper payment following company security procedures and retaining proper change for a variety of transactions.
Explains to customers expected delivery times.
Shows customers where to pick-up their glasses upon return to the store.
Takes pride in the appearance of the store and ensures visual displays are in accordance with Company provided planograms.
Maintains safe working environment for all associates/customers. Inform management of any potential safety opportunities (broken tiles, furniture, etc.)
BASIC QUALIFICATIONS
High school graduate or equivalent
Strong customer service skills: communicator, listener and team builder
Knowledge of current optical theory and merchandise
Knowledge of current store merchandise
Basic math skills
Awareness of current fashion trends
Sales and service skills
Familiarity with POS, computers and calculators
Embrace new technology and change
PREFERRED QUALIFICATIONS
State licensure (if applicable) and/or ABO Certification in non-licensed states
Optical dispensing experience

Nearest Major Market: Alpharetta
Nearest Secondary Market: Atlanta
Job Segment: Fashion Retail, Retail Sales, Ophthalmic, Fashion, Retail, Healthcare