LensCrafters 407 - Licensed Assistant Manager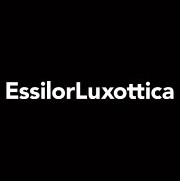 Luxottica Group SpA
Boca Raton, FL, USA
Posted on Thursday, November 9, 2023
LensCrafters 407 - Licensed Assistant Manager
Location:
Boca Raton, FL, US, 33431
WHO WE ARE
We are EssilorLuxottica, a global leader in the design, manufacture and distribution of ophthalmic lenses, frames and sunglasses. The Company brings together the complementary expertise of two industry pioneers, one in advanced lens technologies and the other in the craftsmanship of iconic eyewear, to create a vertically integrated business that is uniquely positioned to address the world's evolving vision needs and the global demand of a growing eyewear industry.
With over 180,000 dedicated employees in 150 countries driving our iconic brands, our people are creative, entrepreneurial and celebrated for their unique perspectives and individuality. Committed to vision, we enable people to "see more and be more" thanks to our innovative designs and lens technologies, exceptional quality and cutting-edge processing methods. Every day we impact the lives of millions by changing the way people see the world.
GENERAL FUNCTION
The Assistant Manager acts as a leader in absence of, or in support of the Store Manager & behaves as a business owner within the marketplace & LensCrafters organization. Represents LensCrafters as the premier destination for all vision needs within the community & delivers key performance metrics.
MAJOR DUTIES & RESPONSIBILITIES
Delivers quality & improvement to meet or exceed all key performance indicators (KPIs):

Comp Sales, % Sales to Plan; Conversion & Customer Count, Comp Growth; Increased Traffic; Store Operating Profitability; Continuity of Care, Exam Growth & Retention Goals; Net Promoter Score; Current year objectives

Demonstrates understanding of retail business & the capability to transfer knowledge to superior sales & business results. Learns & understands the competition & market trends.
Supports the store manager in diagnosing the business & leverages the synergies of Retail, Lab & Doctor to drive positive results.
Supports store business plans to maximize sales & profit, leverages strengths & addresses opportunities for recovery.
Partners with store manager to lead a team through strong knowledge & skills.
Provides training & guidance to team members.
Delivers clear & constructive feedback in a timely manner.
Informs store manager of any situation that may require any development or disciplinary action of others.
Supports recruiting, helps select high caliber team & creates talent pipeline.
Follows guidelines to optimally staff store.
Shows great pride in store appearance & executes visual directives.
Strives to maintain positive working relationships with doctors.
Adheres to & ensures compliance of team to Company policies & procedures; meets or exceeds all goals.
Anticipates problems before they occur; explores underlying reasons and root cause; strives for long-term solutions to problems.
Performs & understands administrative duties.
Maintains a safe working environment for all.
Works a flexible schedule, including nights & weekends.
BASIC QUALIFICATIONS
High School graduate or equivalent
1+ year(s) management/supervisory experience with direct reports
Knowledge of retail operations, processes & policies
Strong basic math skills
Familiarity with cash register, computers & calculators
Must have a strong command of the English language for all written correspondence & oral communication
Strong communicator & listener
Demonstrated high-level of selling skills
Proven ability to problem solve
PREFERRED QUALIFICATIONS
College degree or equivalent
Previous experience in leadership position within retail & customer service industry
Knowledge of basic optics
Knowledge of current store merchandise
State licensure (if applicable) &/or ABO Certification in non-licensed states
Brand Final Inspector Certification
Brand Quality, Fitting & Adjusting Program
Lc0407 Yessica Zuniga

Nearest Major Market: Palm Beach
Nearest Secondary Market: Miami
Job Segment: Assistant Manager, Ophthalmic, Manager, Management, Healthcare