Ph.D. Executive in Electronics - focus on Embedded Systems | Smart Eyewear LAB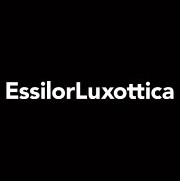 Luxottica Group SpA
Metropolitan City of Milan, Italy
Posted on Friday, November 10, 2023
Ph.D. Executive in Electronics - focus on Embedded Systems | Smart Eyewear LAB
WHO WE ARE
We are EssilorLuxottica, a global leader in the design, manufacture and distribution of ophthalmic lenses, frames and sunglasses. The Company brings together the complementary expertise of two industry pioneers, one in advanced lens technologies and the other in the craftsmanship of iconic eyewear, to create a vertically integrated business that is uniquely positioned to address the world's evolving vision needs and the global demand of a growing eyewear industry.
With over 180,000 dedicated employees in 150 countries driving our iconic brands, our people are creative, entrepreneurial and celebrated for their unique perspectives and individuality. Committed to vision, we enable people to "see more and be more" thanks to our innovative designs and lens technologies, exceptional quality and cutting-edge processing methods. Every day we impact the lives of millions by changing the way people see the world. Find out more about EssilorLuxottica https://www.essilorluxottica.com/
The Smart Eyewear LAB, a pioneering project in heart of Milan
The EssilorLuxottica Smart Eyewear LAB is the first joint research platform ever between EssilorLuxottica and Politecnico di Milano aimed at designing the smart-glasses of the future, a new generation of wearables which are capable of autonomous network connection. It is a pioneering project that will enable the development of new technologies and services using a widely used interface such as eyewear.
The EssilorLuxottica Smart Eyewear Lab in Milan will work as part of the EssilorLuxottica Group's R&D platform, which is already operating globally. The EssilorLuxottica Smart Eyewear Lab will initially last five years and will employ over 100 enthusiastic and talented researchers and scientists working closely together in a dedicated space within the Innovation District in Milan.
Envision your future job in the LAB
By joining EssilorLuxottica and EssilorLuxottica Smart Eyewear Lab you'll have the opportunity to live first-hand an immersive experience in technology, innovation and the future. As a plus, you'll work in a passion-driven and diverse environment made up of international and various stakeholders.
In this context, we are looking for a highly motivated Electrical Engineer with passion and knowledge on embedded systems and machine learning on low-power embedded systems to join our interdisciplinart team based at the EssilorLuxottica Smart Eyewear Lab.
The candidate will carry out a Ph.D. executive 4-years program in collaboration with Politecnico of Milan, under the supervision of EssilorLuxottica manager(s) and POLIMI professor(s). The research activities will focus on challenges related to embedded machine learning, embedded signal processing, smart sensors, low-power sensors, and other connected low-power devices for position and localization.
JOB SCOPE AND MAIN RESPONSIBILITIES
Contributing to the development of the research center as an embedded system and embedded machine learning specialist, working alongside several other students/researchers and EssilorLuxottica employees.

Design and develop smart sensors that can include wireless connectivity and microprocessors.

Design and develop novel machine learning algorithms for different novel sensors and implemented them in microcontrollers and/or low-power processors such as (ARM Cortex-M family, RISC-V, and secondary FPGAs, parallel processors with a power of mW).

Designing novel energy-efficient smart sensors that can be supplied by small energy harvesting subsystems.

Designing True Wireless Systems that can last a day or years with little batteries or energy harvesting subsystems.

Integrating and testing functionalities, use cases, and user feedback.

Participating in and contributing to team meetings and other interactions with key stakeholders.

Involving and interacting with companies and other professors in the projects and center's activities.
TECHNICAL SKILLS - PORTRAIT OF A PERFECT CANDIDATE
Recently obtained Master Degree in Electrical Engineering, Computer Science, or equivalent (Applicant cannot hold a PhD degree obtained previously)

Excellent knowledge of embedded systems, sensors, machine learning, and wireless communication.

Strong experimental background in Electrical Engineering.

Excellent skills with electrical engineering lab equipment and performance evaluation.

Experience in PCB design and electronics will be beneficial.

The applicant shall at the time of recruitment be in the first four years of his/her research career (This time is measured from the date of award/diploma of the most recently taught degree)

Be capable of developing systems and smart sensor systems at a hardware level, from component selections to PCB design and hardware debugging.

Significant experience and technical skills in firmware development for embedded systems.

Strong experience with C/C++/C#.

Experience with Machine Learning applications with new modules and/or using Training tools, especially for resource-constrained devices.

Experience in more than one application field, i.e. networking, controls, signal processing, etc.

Preference skills will be in the implementation of FPGA, FPGA+Microcontrollers, parallel processors

Excellent communication and interpersonal skills are also required.

Adaptable and flexible to the continuous changes associated with research demands.

Self-motivation and independent learning and not afraid to develop and test novel ideas.

Fluent English, Italian is a plus

Job Segment: Ophthalmic, Healthcare