Project Supervisor (Store Construction)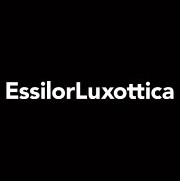 Luxottica Group SpA
People & HR, Operations
Dallas, TX, USA
Posted on Tuesday, November 14, 2023
Project Supervisor (Store Construction)
Brand:
Luxottica (LoA Corporate)
Location:
Dallas, TX, US, 75240
WHO WE ARE
We are EssilorLuxottica, a global leader in the design, manufacture and distribution of ophthalmic lenses, frames and sunglasses. The Company brings together the complementary expertise of two industry pioneers, one in advanced lens technologies and the other in the craftsmanship of iconic eyewear, to create a vertically integrated business that is uniquely positioned to address the world's evolving vision needs and the global demand of a growing eyewear industry.
With over 180,000 dedicated employees in 150 countries driving our iconic brands, our people are creative, entrepreneurial and celebrated for their unique perspectives and individuality. Committed to vision, we enable people to "see more and be more" thanks to our innovative designs and lens technologies, exceptional quality and cutting-edge processing methods. Every day we impact the lives of millions by changing the way people see the world.
GENERAL FUNCTION
The Project Supervisor (Construction) leads support projects and initiative within the Project Management team throughout all regions to support construction with assigned critical project actions, timeline to deliver stores on time, within budget, to high quality with premium designs. To ensure all Construction project processes are carried out consistency across all regions to the highest standard, in the most efficient way. Role also focuses on smaller projects, allowing Sr. PM's to focus on most critical aspects of Construction Project.
MAJOR DUTIES AND RESPONSIBILITIES INCLUDE:
Responsible for leading short-term projects assigned by Sr. Leadership, including
Evaluate daily / weekly GC reports uploaded for active construction projects and handling escalated risks discovered.
Lead successful completion and adherence of PO process and CO requests.
Develop and manage weekly report with 'late' and 'soon' dates for each assigned Project Manager.
Responsible to develop and manage Project checklists for Sr. PM's and ensure compliance to keep Projects on correct completion timelines.
Compile Weekly "Top 10" list to provide to Sr. Management, escalating key risk factors for triage.
Evaluate and escalate cost issues on projects through closeout using the Power Bi Cost Chaser/SAP.
Review and escalate any concerns on the Cost Report Weekly.
Manage overage documentation, handling all overages with Sr. PM.
Assign Project Managers to projects once receiving the weekly PM Allocation Report from Sr. Management.
Prepare GC Award Package for release to awarded General Contractor and Request GC PO.
Get list of utility account numbers for gas, electric, water, sewer, for all projects prior to start. Schneider Electric.
Process COF once approved in PO Center.
Process HVAC quotes in PO Center.
Verify punch list and photos are uploaded.
Ensure project submissions are complete, keeping Lucy Invoices cleared.
Attend in person pre-construction, project progress, punch list, store turnover, store excellence, survey walk through visits, as necessary.
Processes overnight security PO in PO Center, as necessary.
BASIC QUALIFICATIONS
5+ years of experience in retail construction management and/or facilities as a national retailer or construction contractor.
Familiarity with basic Microsoft Office Software, inclusive of Word, Excel and PowerPoint.
Good interpersonal skills necessary to manage assistant technical and administrative staff.
Ability to work in a team-oriented environment.
Good listening skills.
Effective oral and written communication skills.
Respectful and tolerant of the view of others.
PREFERRED QUALIFICATIONS
.

Nearest Major Market: Dallas
Nearest Secondary Market: Fort Worth
Job Segment: HVAC, Manager, Ophthalmic, Operations, Management, Retail, Healthcare