Data Analytics Team Leader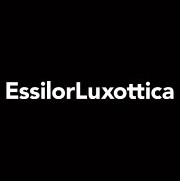 Luxottica Group SpA
Data Science
Warsaw, Poland
Posted on Tuesday, November 14, 2023
Data Analytics Team Leader
WHO WE ARE
We are EssilorLuxottica, a global leader in the design, manufacture and distribution of ophthalmic lenses, frames and sunglasses. The Company brings together the complementary expertise of two industry pioneers, one in advanced lens technologies and the other in the craftsmanship of iconic eyewear, to create a vertically integrated business that is uniquely positioned to address the world's evolving vision needs and the global demand of a growing eyewear industry.
With over 180,000 dedicated employees in 150 countries driving our iconic brands, our people are creative, entrepreneurial and celebrated for their unique perspectives and individuality. Committed to vision, we enable people to "see more and be more" thanks to our innovative designs and lens technologies, exceptional quality and cutting-edge processing methods. Every day we impact the lives of millions by changing the way people see the world.
EPROM scope was extended from European to Worldwide. Within EPROM the Lens Design Software (LDS) activities are driven from Créteil and Warsaw. The LDS team ensures roll-out of new products and new software, maintains the LDS referential and supports all entities calling Saturn. To cope with the Worldwide scope, in particular to assume responsibilities in Asia and the Americas, an LDS Warsaw team leader is needed.
Mission:
Coordination of activities related to the process of launching new product at Essilor Optical Laboratory Polska.
Main Responsibilities:
Integration of product parameters in IT systems

Integration and ensuring the reliability of product data in the following documentation: SCG, Logistics, R&D, Product Definitions

Coordination and execution of IT and "E2E" tests

Support for EOLP customers in the definition and parameterization of products

Support in the administration of the Product Portal

Support in solving problems regarding production support systems regarding lenses with incorrect production status

Taking appropriate actions to correct incorrect order status in production support systems

Participation in new projects in the field of product implementation in EOLP and in Europe

Cooperation with all EOLP departments and departments at the Headquarters (EO, GE and QE)

Reporting opportunities to improve and improve the functioning of processes, procedures and instructions in the field of quality, environmental protection and occupational health and safety

Ensuring the division of tasks among employees, improving the internal organization of the managing organizational unit and the methods and forms of work of subordinate employees
Key Requirements:
Bachelor or Master's Degree in Computer Science or Engineering or similar

Fluency in Polish

Very good command of MS Excel

Experience in Team leading – 5 – 6 years

5-10 years of experience in a similar field

Good knowledge of English

Experience of work in multinational environment

Experience in project coordination

Business acumen, ability to federate, proactive and pragmatic, excellent at interpersonal communication, result driven, analytical skills, detail oriented
Nice to Have Requirements:
Basic knowledge of SQL, Python or VBA, JAVA

General knowledge of Ophthalmic products & Optical Manufacturing

Job Segment: Manager, Ophthalmic, Analytics, Management, Healthcare