Post Market Studies Project Manager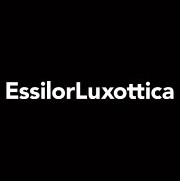 Luxottica Group SpA
Operations
Charenton-le-Pont, France
Posted on Wednesday, November 15, 2023
Post Market Studies Project Manager
Location:
Charenton-le-pont, FR
WHO WE ARE
We are EssilorLuxottica, a global leader in the design, manufacture and distribution of ophthalmic lenses, frames and sunglasses. The Company brings together the complementary expertise of two industry pioneers, one in advanced lens technologies and the other in the craftsmanship of iconic eyewear, to create a vertically integrated business that is uniquely positioned to address the world's evolving vision needs and the global demand of a growing eyewear industry.
With over 180,000 dedicated employees in 150 countries driving our iconic brands, our people are creative, entrepreneurial and celebrated for their unique perspectives and individuality. Committed to vision, we enable people to "see more and be more" thanks to our innovative designs and lens technologies, exceptional quality and cutting-edge processing methods. Every day we impact the lives of millions by changing the way people see the world.
To complete our newly created Global Medical Affairs team based in our International HQ of Paris, in Charenton-le-Pont (France), we are looking for a Post Market Studies Project Manager that will contribute to the Medical Affairs Strategy of our key brands and products, mainly in the field of myopia, to support the business of EssilorLuxottica.
Working as part of the Medical Affairs team and reporting to the Post Market Studies Manager, the main activities of the Post Market Studies Project Manager are:
PROJECT PREPARATION and IMPLEMENTATION:
Set up and managing Medical Devices observational studies worldwide and post launch data collections and analysis on optical lens (and

broader range of activities in the implementation of international scientific projects)

as well as Phase IV, Observational and Real-World Evidence multi-centre studies.

Define the deliverables associated with the objectives of the study project.

Define the scope of the project by identifying the stakeholders, the strategic and economic aspects, and all the issues that may come into play.

Define the resources, means and internal players (Medical Affairs, Marketing, R&D, Regulatory, PI, Finance, Legal, Operations, Marketing, Purchasing, Logistics, IT, etc., service providers) and managing deployment within the organisations concerned

Define the organisation of projects on the basis of the objective and scope: operating rules with the project team, governance, monitoring methods and performance indicators and reporting.

Participate in the selection of service providers / CROs and other external suppliers in collaboration with the procurement department, the study team and corporate legal department.

Create and follow up of a schedule and timetable, draw up the study budget for validation.

Support for drafting or reviewing the protocol and study materials.

Review of the essential study documentation for internal validation.

Prepare administrative and regulatory documents in collaboration with in-house teams and CRO for the study submissions dossier to regulatory authorities and ethics committees, and preparation of responses where necessary.
PROJECT MANAGEMENT and MONITORING:
Use the project management methodology and tools defined by the Group: management of resources associated with deliverables, planning, prevention of project and technical risks (risk analysis plan in collaboration with clinical quality).
Work effectively as part of a team while managing the project team to ensure that deliverables and associated deadlines are met (throughout regular project meetings)

Manage the sub-contractors and coordinate of the activities of service providers, in compliance with deadlines and budgets, current regulations and implement the corresponding action plans.

Ensure that resources and means are available and under control
Monitor and update the schedule of deliverables linked to the objectives and in terms of performance, recruitment, budget/costs, quality and deadlines.

Monitor key performance indicators linked to the objective and manage deployment within the organisations concerned by taking corrective action in the event of any deviations.

Keep regularly the Management informed on the clinical operational aspects of the studies through regular dashboards or presentations on the project progress, any sticking points that require a decision from the governance and business team.
Follow up of each phase of the project in collaboration with cross-functional internal and external positions and lead the communication between all stakeholders.

Ensure that clinical studies are managed in accordance with Good Clinical Practice (GCP), local regulations, guidelines and SOPs to the required quality level.

Ensure a high-quality compliance with the protocol and procedures in force.

Act as the sponsor primary contac

t

to provide leadership and direction to clinical site management team members from study start through to closure.

Establish and maintain excellent professional relationships with service providers, the study team through regular communication, between the company, investigators and experts in the medical area.

Be able to communicate the scientific basis of the trials to other team members, investigators and site staff.
Update of the Trial Master File in accordance with current regulatory requirements.

Data Analysis and Interpretation: Collaborate with sub-contracted biostatistics and data management teams to analyse clinical trial data, proofread the clinical study report, interpret results and participate in the presentation of the results, and regulatory submissions.

Close the project by measuring the extent to which the objective has been achieved and define the organisation to be put in place to sustain performance.

Fulfil any other duties assigned by the company
TECHNICAL SKILLS:
Minimum 5 years' experience in clinical research in a role that oversees (project management and sub-contracting) and/or with monitoring clinical trials (CRA).

Clinical trial experience on Phase IV studies is mandatory (medical devices or drugs).

Expert knowledge of project management principles and application with demonstrated ability to problem solve and mediate complex issues.

Understanding of all aspects of clinical development with particular emphasis on setup, monitoring and study execution also with subcontractors and CRO.

Thorough understanding of the international aspects of medical device development process, including strong knowledge of international standards.

Previous experience working with Ethical Committee, Health Authorities, Data Protection agency and relevant regulatory and legal knowledge.

Effective organizational, interpersonal and negotiation skills; A relationship builder who can work and communicate effectively in matrix organizations and in cross-functional projects.

Excellent analytical and synthesis skills. Proactivity.

Demonstrated negotiation and conflict resolution skills, both internal and external.

Proficiency in Microsoft Office, CTMS, and EDC Systems
TECHNICAL BACKGROUND:
Educational Background:

Hig

her scientific education degree with a medical or pharmaceutical background

Project Manager or Senior CRA with > five years supervisory experience in clinical research in the pharmaceutical industries or CRO will be considered. Good knowledge in ophthalmology and its pathologies or in optometry is a plus but other medical domains could be considered.
English - Effective oral and written communication skills.

Other European Languages are a plus.

Job Segment: Clinical Research, Medical Research, Medical Device, Marketing Manager, Procurement, Healthcare, Marketing, Operations