Oakley - Associate Technician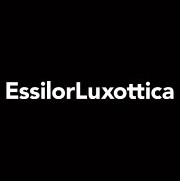 Luxottica Group SpA
Foothill Ranch, Lake Forest, CA, USA
Posted on Wednesday, November 15, 2023
Oakley - Associate Technician
Location:
Foothill Ranch, CA, US, 92610
Requisition ID: 827283
Position:Full-Time
Shift:FHR - 3rd Mon-Fri (9P - 5A)

Oakley, Inc. is a sport and lifestyle brand, driven to ignite the imagination through the fusion of art and science. Building on its legacy of innovative, market-leading optical technology, the company manufactures and distributes high performance sunglasses, prescription lenses and frames, goggles, apparel, footwear, and accessories.
The essence of the brand is communicated through hundreds of professional and amateur athletes who depend on Oakley products to provide them with the very best while they redefine what is physically possible.
Oakley is part of Luxottica, a global leader in the design, manufacture and distribution of fashion, luxury and sports eyewear. Our wholesale network covers more than 150 countries and our retail presence consists of over 9,100 retail stores across the globe.
In North America, our wholesale business is the home to other global brands like Ray-Ban and many of the top fashion house brands. Our leading retail brands include; LensCrafters, Sunglass Hut, Pearle Vision, and Target Optical. We are also home to EyeMed, the fastest growing vision care company in the United States.
GENERAL FUNCTION
The Associate Technician is responsible for operating highly repetitive production equipment within various production areas of the operation(s).
MAJOR DUTIES AND RESPONSIBILITIES
Works safely and maintains a safe, organized and clean working environment by complying with procedures, rules, and regulations.
Reports safety hazards and work-related injuries to supervision immediately
Performs highly repetitive types of short cycle machine operations (adds and removes product)
Completes machine set-ups based on product line; including teardown and setup of required tooling.
Makes minor adjustments to machine operations for optimal performance.
Validation of product quality prior to production runs.
Ability to troubleshoot minor/medium equipment issues.
Inspects product quality and ensures product specification.
Identifies defects and communicates back to production for adjustments or troubleshooting.
Checks and arranges for availability of materials and tools for workstation.
Meets key performance indicators by product line.
Tracks and enters all necessary information related to quality, throughput and/or downtime, into systems: i.e. SAP, MES, Go-Canvas
Depending on the work area, may be require to handle minor chemicals.
Work effectively and collaboratively with others.
Performs variety of positions in the production area, including operating multiple machines simultaneously.
Reports problems or concerns with quality, processes, equipment, & materials to appropriate personnel, i.e. Team Lead, Production Supervisor, Process Techs/Engineers, Maintenance Techs
Ability to identify opportunities, while suggesting ideas.
BASIC QUALIFICATIONS
6+ Months of experience in a high pace manufacturing environment required.
6+ Months machine operation experience, highly desired
High school diploma or G.E.D desired.
Basic Math Skills (add, subtract, multiply and divide).
English Aptitude Ability to read write and understand English (i.e. Safety Protocols, Operating Procedures, Labels and other Instructions)
Basic computer skills
Ability to maintain concentration for long periods of time, up to 8 – 10+ hours per day.
Adaptable and detail-oriented with an ability to multi-task
Basic knowledge of and ability to use powered and pneumatic hand tools.
Initiative and proactive behavior in work environment.
Ability to work more than 8-hours a day, weekends and holidays.
Lift up to 40lbs occasionally throughout shift.
Stand consistently for 8-10+ hours per day
Occasionally assembles small parts requiring manual dexterity for shift duration.
Occasionally bends, stoops, and reaches at shoulder level for shift duration.
Continuous movement at work station throughout shift.
Pay Range: $[[$18.54]] - $[[$26.68]]
Employee pay is determined by multiple factors, including geography, experience, qualifications, skills and local minimum wage requirements. In addition, you may also be offered a competitive bonus and/or commission plan, which complements a first-class total rewards package Benefits/Incentive Information including health benefits, PTO, 401K, paid family leave, tuition reimbursement, and eyewear discounts.
Upon request and consistent with applicable laws, EssilorLuxottica will provide reasonable accommodations to individuals with disabilities who need assistance in the application and hiring process. To request a reasonable accommodation, please call the Luxottica Ethics Compliance Hotline at 1-888-887-3348 (be sure to provide your name and contact information so that we may follow up in a timely manner) or email HRCompliance@luxotticaretail.com.
We are an Equal Opportunity Employer. All qualified applicants will receive consideration for employment without regard to race, color, gender, national origin, social origin, social condition, being perceived as a victim of domestic violence, sexual aggression or stalking, religion, age, disability, sexual orientation, gender identity or expression, citizenship, ancestry, veteran or military status, marital status, pregnancy (including unlawful discrimination on the basis of a legally protected pregnancy or maternity leave), genetic information or any other characteristics protected by law. Native Americans receive preference in accordance with Tribal Law.

Nearest Major Market: Orange County
Nearest Secondary Market: Los Angeles
Job Segment: Apparel, Garment, Merchandising, Retail, Fashion