Research Engineer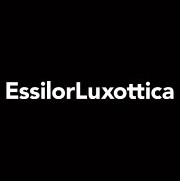 Luxottica Group SpA
créteil, france
Posted on Saturday, November 18, 2023
At EssilorLuxottica, our mission is to help people see more, be more and live life to the fullest. Our revolutionary products correct, protect and frame the beauty of our most precious sensory organ - our eyes. By combining our expertise in lens technology and eyewear manufacturing, a portfolio of brands that consumers love, and global distribution capabilities, we enable people around the world to learn, work, express themselves and realize their potential.
JOB SCOPE AND MAIN RESPONSIBILITIES:
The AOI service
The Advanced Optometry and Instrumentation (AOI) service integrated into Essilor's R&D Research and Foresight department was created in 2019, with the aim of supporting and assisting the group's research activities, by providing engineering skills in the design and implementation of life metrology systems.
In addition to an active monitoring activity on the impacts and potential of DeepTechs and new technologies, the AOI service designs and implements innovative systems allowing the measurement of biosignals in ecological environments in the field of Vision Science. Software and signal processing, artificial intelligence, optoelectronics, protocols and usages are at the center of our developments.
Position to be filled and mission
In this context, the AOI service is recruiting on permanent contracts. Your mission: to maintain and develop scientific experiments on the Bastille site. Optoelectronic design of systems, development or integration of software (AI with python, C#, C++), Deep learning development for signal analysis, experimental validations. The objective is to take control of the latest technologies on the market in order to help create new real-life measurement systems.
You will work in interaction with a multidisciplinary team (optical, mathematical, software engineers) but also with the skills present in the other departments (doctors in neuroscience, engineers, optometrists)
You have a PhD in the biomedical or / and physic, with at least 3 years of experience in a company or research institute. An affinity and experience in the ophthalmic field would be a plus.
AREAS OF RESPONSIBILITIES AND RELATED ACTIVITIES:
Identify and collect needs in other research teams the different biosignals that can be interested for the visual system research area
Benchmark existing technical solutions and ways to bring them from Lab to real life
Identify potential partners (StartUps, Academic laboratories)
Support the development of F&R scientific experimentations
TECHNICAL SKILLS :
Educational Background in Optics &/Or Electronic/Mathematics/Biomedical Engineering

At least 5 years of experience in Research (PhD or Research Department in industry)

Strong problem solving skills

Solid experience with C/C++/Matlab/Python
Solid experience in design and prototype of optics & electronics systems