Dispenser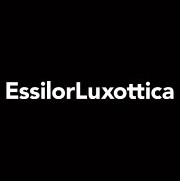 Luxottica Group SpA
Ipswich QLD 4305, Australia
Posted on Saturday, November 18, 2023
We are EssilorLuxottica, a global leader in the design, manufacture and distribution of ophthalmic lenses, frames and sunglasses. Formed in 2018 by the combination of Essilor and Luxottica, our Company combines two centuries of innovation and human endeavour to elevate vision care and the consumer experience around it. We are home to the most loved and widely-recognized vision care and eyewear brands in the world. Our proprietary eyewear brands include Ray-Ban, Oakley, Costa, Vogue Eyewear, Persol and Oliver Peoples, complemented by over 20 prestigious licensed brands. Our advanced lens technologies include Varilux, Crizal, Eyezen, Stellest and Transitions. We offer superior shopping and patient experiences with a network of 18,000 stores including world-class retail brands like Sunglass Hut, LensCrafters, Salmoiraghi & Viganò and GrandVision.
Every day, EssilorLuxottica's 180,000 employees in 150 countries work towards a common mission to help people see more and be more. In 2021, the Company's milestones included a collaboration with Meta to launch Ray-Ban Stories smart glasses; the acquisition of GrandVision bringing 39,000 new employees into our family; expansion of our International Employee Shareholding community, and the launch of Eyes on the Planet, our strategic approach to sustainability.
In Australia and New Zealand, we operate the iconic retail and eye care brands: Sunglass Hut, OPSM, Ray-ban and Laubman & Pank.
See yourself as a Laubie, build a career with impact!
We are searching for a passionate (Job Type) Optical Assistant to join our Laubman and Pank team in Ipswich!
We are the local eyecare specialists and passionate about improving people's lives through authentic quality care. Our aim is to support our community by raising the standard of eye health and eyecare, using our world-class technology.

What's in it for you:
Monthly bonus scheme
Substantial Discounts through the rewards & recognition program
Generous yearly product reimbursements
World-class training program, provided by our training team and in-store mentors
Local & global Volunteering opportunities with OneSight
Work with brands such as Ray-Ban, Oakley, PRADA, D&G, Burberry, Miu Miu, Versace and many others.
Are you someone who wants to make an impact in your community?
We pride ourselves on delivering premium, localised service to our customers from the moment they walk through our doors.
You bring to the team:
Previous retail experience ideally within the optical industry but if not, you will be supported by an in-house trainer, virtual optical training, and ongoing resources.

Excellent communication skills and the ability to be empathic with our customers.

Passion for helping people
Ready to APPLY?
If you love making a difference in people's lives and are passionate about providing high-quality customer service, then we want to hear from you now!
Click APPLY or email:
We embrace diversity and encourage all interested applicants from different backgrounds to apply.
As an inclusive, team-first company, our people are at the core of everything we do.
We are a highly diverse group of over 80,000 individuals in 150 countries, we are united as one enthusiastic community of dedicated, fun and passionate people. We have always been committed to making the best glasses possible to enable people to enjoy the beauty of life in all its forms.
A unique brand portfolio that includes proprietary brands such as Ray-Ban, Oakley, Vogue Eyewear, Persol, Oliver Peoples and prestigious licensed brands such as Giorgio Armani, Burberry, Bulgari, Chanel, Valentino and Versace is among Luxottica's core strengths.
We care deeply about creating a workplace where our team members feel valued, respected and empowered. We are committed to providing equal opportunity regardless of gender identity, ethnicity, disability, sexual orientation or life stage.
We value flexibility, and encourage our team members to work in ways that meet their work/life commitments and support their wellbeing.
We work hard to create a safe and inclusive environment for all, and most importantly, we're all about creating better experiences – for our customers and for each other.

Job Segment: Ophthalmic, Healthcare