Financial Advisor (Training Provided)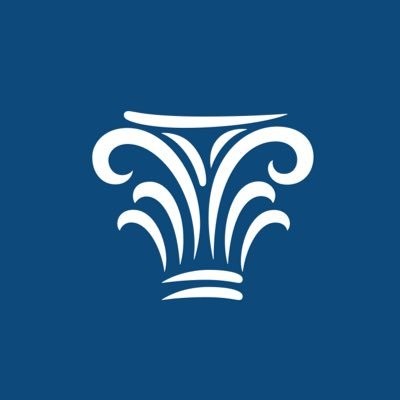 Northwestern Mutual
Accounting & Finance
Chicago, IL, USA
Posted on Thursday, August 24, 2023
JOIN OUR CHAMPION TEAM
Hiring for our Gurnee, Vernon Hills, Skokie, Schaumburg, Elgin, & Aurora offices
Job description
In the Financial Representative role with Northwestern Mutual- you will work to deliver financial security to clients through a comprehensive planning process that integrates risk and investment products. We are looking for a go-getter who has the desire to help others better their financial future.
THIS CAREER OFFERS THE FOLLOWING TO YOU:
Stipends for training and licensing to help you get started.
The ability to positively impact someone else's life.
Access to personalized mentoring and award-winning training programs.
Backing by Northwestern Mutual, an industry leader with a proven track record of success.
CAN YOU SEE YOURSELF HELPING OTHERS REACH THEIR FINANCIAL GOALS?
Are you wondering if you could be a good fit?
Many people find their calling in financial services after working in other industries- don't let past experience hold you back.
DO YOU...
Know how to connect with people, how to build personal, and how to form trusted relationship?
Find financial planning interesting to you?
Become very committed to your role and find yourself driven by success?
Want to earn more for your hard work?
Enjoy helping people make more informed, confident decisions about their finances?
Find yourself ready to live the life you want, both personally and professionally?
If you answered yes to one or more of those questions, being a Financial Representative for Northwestern Mutual might be the perfect fit for you!
THIS IS A CAREER WITH ENDLESS OPPORTUNITIES
This career is primarily commission based but also includes training stipends and bonuses. It allows you to control what you would want to earn at any given time in your career. To give you an idea, our financial professionals are making on average about $50,000 in their first year, with potential for much more after that. An advantage is that you get to define what success looks like for yourself.
Average Compensation:
Year 1 | $86,000
Year 3 | $275,000
Year 5 | $600,000
Beyond income, you'll also have access to a comprehensive benefits package.
We want people with different backgrounds and work experience, including but not limited to: financial services, business development, hospitality, banking, sales, marketing, management, educators, athletics, legal, communications, real estate, entrepreneurs, military veterans, and community influencers. It's also a plus if you have strong interpersonal skills, grit, motivation, and are a self-starter.
LOCATION:
* Gurnee, Vernon Hills, Skokie, Schaumburg, Elgin, & Aurora, IL
* In-person the first year
Devotion to its policy owners has led Northwestern Mutual through 164 years of industry success. Some of our accolades include:
* Fortune 100 Company
* Number one "World's Most Admired" company by Fortune magazine for over 25 years
* Named one of the "50 Best Companies to Sell For" by Selling Power magazine
* Named one of the "50 Best Places to Launch a Career" by BusinessWeek magazine
* Top 5 independent broker-dealers
Northwestern Mutual has always received the highest possible financial strength ratings from the four major rating agencies:
* A.M. Best: A++
* Fitch Ratings: AAA
* Standard & Poor's: AAA
* Moody's Investors Service: AAA
If interested, please reach out to amy.pegg@nm.com