Financial Advisor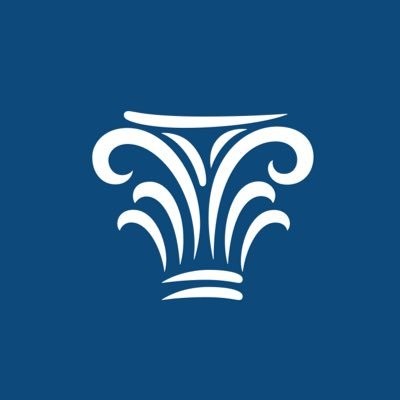 Northwestern Mutual
Accounting & Finance
Hartford, CT, USA
Posted on Thursday, August 31, 2023
Join our growing team at Northwestern Mutual of Hartford. Strong applicants will have exceptional interpersonal skills, a history of personal success, and a demonstrated interest in business, finance, and entrepreneurism.
Financial Advisors provide expert guidance and innovative solutions for the planning needs of individuals and businesses in the areas of retirement planning, insurance and investment services, estate planning, business planning, education funding, and employee benefits. They strive to understand their clients' goals and dreams in order to develop comprehensive financial solutions that will help their clients reach financial success. Financial Advisors are given the flexibility to build their own practice while receiving support from our firm's exceptional network of financial specialists, training and educational programs, and mentoring opportunities.
Desired Skills and Experience
4-year College Degree
Minimum 2 years of Managerial or Executive experience preferred
Prior financial services experience not needed-- extensive training provided
We want people with different backgrounds and work experience, including but not limited to:
Financial management, insurance, and financial services
Executive leadership
Community influencers
Former athletes
Military background
Candidate must be an accomplished communicator with strong verbal and written skills
Prior sales and/or business experience preferred
Additionally, Northwestern Mutual is committed to offering its Financial Advisors a comprehensive compensation and benefits program which includes:
Exceptional Income Potential
Leadership Opportunities
Sponsorship of Licensing/Credentialing
Development Stipends
Expense Allowance
Comprehensive Medical Coverage
Retirement Package; Pension Plan
Group Life and Disability Income Insurance
As a financial representative, a typical day may include:
Digging deep with clients and prospects to help formulate financial strategies
Developing tailored solutions for each client
Training and coaching from people who know their stuff, who are experts in management, and executives in the financial field
Managerial team meetings to set goals
Making calls to prospective clients
Northwestern Mutual has always received the highest possible financial strength ratings from the four major ratings agencies:
· A.M. Best: A++
· Fitch Ratings: AAA
· Moody's Investors Service: Aaa
· Standard & Poor's: AA+
At Northwestern Mutual we believe that everyone deserves to 'spend their lives living' and that a strong financial plan is the cornerstone for ensuring that reality! Financial security is not just something that happens in retirement but is an enabler for our clients to spend their life living!
Our teams of financial advisors across the nation embody these beliefs and are committed to helping clients reach their financial goals. With over 50% of American's citing that their financial planning needs improvement, a career with Northwestern Mutual provides abundant opportunities to serve this growing need!
Recognized by FORTUNE as one of the "World's Most Admired" companies[i], Northwestern Mutual has been among the leaders in the financial services industry for nearly 160 years and has a proven track record of financial success. Additionally, the FORTUNE 500 ranking is among the most recognized measure of financial success. Being #90 in 2021 affirms that Northwestern Mutual is among America's premier companies.
Northwestern Mutual is the marketing name for The Northwestern Mutual Life Insurance Company (NM), Milwaukee, WI and its subsidiaries. Financial representatives are independent contractors.'
'
Benefit Conditions:
Only full-time employees eligible
Paid Training:
Management:
Typical end time:
Typical start time:
Work Remotely
This Job Is Ideal for Someone Who Is:
Achievement-oriented -- enjoys taking on challenges, even if they might fail
People-oriented -- enjoys interacting with people and working on group projects
Autonomous/Independent -- enjoys working with little direction
Job Type: Full-time
Salary: $70,000.00 - $110,000.00 per year
Benefits:
401(k)
Dental insurance
Flexible schedule
Health insurance
Life insurance
Retirement plan
Vision insurance
Schedule:
8 hour shift
Monday to Friday
Supplemental pay types: