Financial Representative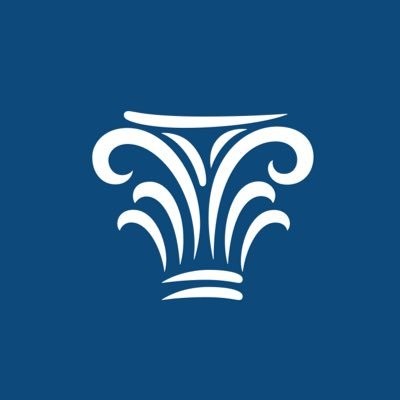 Northwestern Mutual
Accounting & Finance
United States
Posted on Thursday, August 31, 2023
Financial Representative
We believe that you can forge a fulfilling career while leaving a lasting impact on the world. This could be the career shift you've been waiting for – one that redefines how you view work and the legacy you leave behind. If this resonates with you, take the first step by submitting your application and resume for our selection experience.
Have you ever dreamed of starting your own business? Well, look no further.
As a Financial Representative, you'll empower individuals, families, and small businesses to protect and grow their financial futures. This work is not only valuable but also deeply impactful, aligning perfectly with our shared values.
Join us, and let's create an impact together – transforming lives, families, and communities through financial stability and peace of mind.
Why join our team?
Nationally recognized Training and Development program: You'll embark on a well-defined leadership path with a focus on education, experiential learning, and mentorship. The sky's the limit for your personal and professional growth.
Independence and Flexibility: Experience the freedom to live life on your terms while being your own boss. Embrace the flexibility to shape your destiny.
A Supportive Community: Surround yourself with driven, competitive, and hardworking individuals who are dedicated to bringing out the best in you every day.
Your journey to success:
Personalized Coaching and Market Development: We'll provide you with the resources and financial support you need to excel. Gain professional designations and certifications to establish your expertise.
Building Authentic Networks: Connect with the community and create genuine referral connections to make a lasting impact.
Nurturing Long-Term Client Relationships: Our average client relationship lasts over 40 years. We'll teach you how to provide tailored financial strategies through holistic planning.
Continuous Professional Development: Broaden and deepen your skillset through ongoing learning and joint work experiences.
Leadership Opportunities: Design your roadmap to leadership and specialized roles. The possibilities are limitless.
Who are we looking for?
Dependable, Honest, and Full of Integrity: We seek individuals with a strong sense of ethics and reliability.
Excellent Communicators and Relationship Builders: Your ability to connect and build trust will be key to your success.
Driven and Goal-Oriented: We want self-motivated individuals with a hunger for success.
Growth-Minded and Coachable: Embrace a mindset of continuous improvement and be open to learning.
Discover Northwestern Mutual:
We are a company that stands tall in the financial services industry. With unparalleled financial strength and accolades, including Fortune's "World's Most Admired" Companies and a spot on the esteemed Fortune 500 list, we've been making a positive impact for over 166 years.
Your Financial Future:
Eager to know what the future holds for your income growth? We'll provide you with a glimpse:
Average Income Year 1-4 (Gross Revenue):
Average: $96,085
Top 25%: $160,544
Top 10%: $228,963
Average Income in Years 5+ (Gross Revenue):
Average: $417,289
Top 25%: $1,139,534
Top 10%: $1,964,129
Don't have an up-to-date resume? Send me an email to thomas.bomstad@nm.com and tell me why we should have a conversation about this role.
Why Northwestern Mutual?
Fortune 100 company
Forbes' Best Employers for Diversity
Top 10 US Independent Broker-Dealers1
#1 Amongst Life Insurers Most Admired Companies2 for Financial Soundness
Best Place to Work for LGBTQ+ Equality- Human Rights Campaign Corporate Equality Index
$224 billion3 (retail investment client assets held or managed)
1 Ranking for Northwestern Mutual Investment Services, LLC. Sources: Financial Advisor magazine and InvestmentNews, April 2021.
2 To determine the best-regarded companies in more than 50 industries, FORTUNE asked executives, directors, and analysts to rate enterprises in their own industry on nine criteria. Details at fortune.com
3 Combined client assets of NMIS and NMWMC as of June 30, 2021
Northwestern Mutual Financial Representatives are Independent Contractors whose income is based solely on production.