Financial Operations Coordinator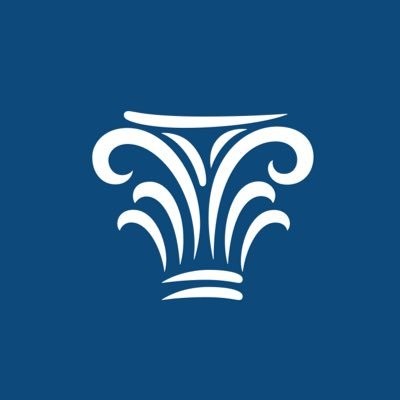 Northwestern Mutual
Accounting & Finance, Operations
Sarasota, FL, USA
Posted on Monday, September 4, 2023
COMPANY OVERVIEW
Northwestern Mutual is among the top financial services companies in the industry, helping clients achieve financial security for over 160 years. Northwestern Mutual Greater Tampa Bay (NMGTB) is the local company that attracts, trains, and develops financial advisor talent for five district offices. NMGTB is governed by five core values: Commitment to Excellence, Serve Passionately, Humble Confidence, Courage and Fun. Our mission is to empower our advisors and clients to reach their dreams. This is an exciting time to be a part of our culture, and our firm is growing. If you align with our core values, we want you to grow with us. We're strong and growing. In a company with such a long and storied history, this may be the most exciting and important time to be a part of Northwestern Mutual. We're strong, innovative, and growing. We invest in our people. We provide opportunities for employees to grow themselves, their career and in turn, our business.
We are proud to be part of the great Northwestern Mutual company. Our focus is on doing right by our clients, employees, and community. Northwestern Mutual enjoys premiere national recognition including:
• Ranks 111 on the FORTUNE® 500 list
• One of the "World's Most Admired" life insurance companies (FORTUNE®, 2020)
• One of the Top 10 U.S. Independent Broker-Dealers (Investment News, 2019)
POSITION OVERVIEW
The Financial Operations Coordinator plays an integral role on a Financial Advisor's team by facilitating communication and appointments with clients, and preparing documentation related to the delivery of financial services. The Financial Operations Coordinator focuses on the day-to-day management of the Advisor's practice to ensure maximum effectiveness, allowing the Advisor to focus energy on client relationships. This is an exciting opportunity for those looking for growth opportunities, as this role and accompanying responsibilities have the potential to evolve as the Advisor's practice grows.
• Administrative task assistance, including making and confirming appointments, record-keeping, pre-filling insurance applications, and other arrangements as needed
• Deliver excellent client services by preparing timely and precise communications such as emails, reports, and other correspondence
• Oversee social media and marketing for the advisor and manage other business development opportunities
• Create referral lists and maintain client referral log
• Create and maintain compliant electronic client folders
• Assist in meeting preparation and proposal generation
• Create financial plans and illustrations, and prepare recommendation sheets for the advisor to present in client meetings
• Manage key client touchpoints such as birthdays, anniversaries, policy change dates, and policy reviews
• Oversee underwriting process and ensure all stages of the insurance process are managed in a timely, detailed, and confidential manner. Some responsibilities include:
o Collect outstanding documents including pay stubs, underwriting history, medical history, and medical records
o Schedule medical exams
o Prepare and submit appropriate applications and follow-up with underwriter
o Manage all client communication and client service pertaining to insurance
IDEAL CHARACTERISTICS
• Strong attention to detail, accuracy, and reliability
• Ability to multitask in a fast-paced environment
• High degree of initiative, ownership, and follow-through
• High degree of helpfulness and willing to serve as a resource
• Customer service experience
• Excellent oral and written communication skills
• Demonstrated organizational and time management skills with ability to set priorities and meet deadlines
• Strong sense of professionalism and discretion required
REQUIRED QUALIFICATIONS
• Proficient in Microsoft Office programs and common web-based applications • Florida 2-15 License (Health and Variable Annuities Agent) or the ability to obtain within 45 days
PREFERRED QUALIFICATIONS
• Bachelor's Degree • Financial services and/or insurance industry experience – preferably in an advisor support role • Customer service experience
BENEFITS
Benefits include health insurance, license/credential reimbursement, and professional development opportunities
ADDITIONAL DETAILS
Employment Structure: Full-time Location: 2601 Cattlemen Rd, Sarasota, FL 34232