Wealth Management Advisor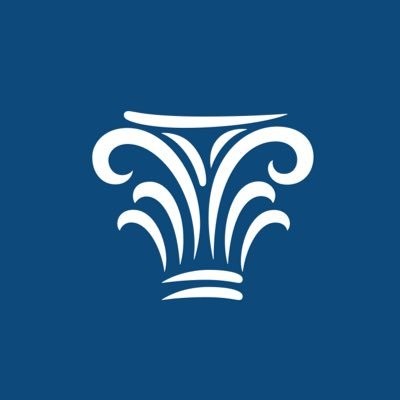 Northwestern Mutual
Accounting & Finance
West Chester, PA, USA
Posted on Thursday, September 7, 2023
Job Description
Northwestern Mutual -Eastern Pennsylvania
*Applicants must currently live near/around the West Chester area*
LIVE LIFE DIFFERENTLY
French writer, Antoine de Saint-Exupery once wrote, "A goal without a plan is just a wish." At Northwestern Mutual, Financial Advisors and Wealth Management Advisors help people create and implement a financial plan allowing them to translate those wishes into attainable goals. They strive to understand their clients' goals and dreams in order to develop comprehensive financial solutions that will help their clients reach financial success. Financial Advisors/Wealth Management Advisors are given the flexibility to build their own practice while receiving support from our firm's exceptional network of financial specialists, training and educational programs, and mentoring opportunities.
Here, you'll have access to award-winning training, technology, planning tools and supportive mentors who will help you deliver expert advice to your clients. And, as you build impactful relationships with clients and help them build a plan to achieve their financial goals throughout life, you'll be solidifying your own financial future, too. Hard work is valued here, rewarded with opportunities for growth and exceptional income potential.
Do you want a company that values varied experiences and perspectives?
Do you think hard work should be recognized and rewarded?
Are teamwork and collaboration important to you?
Are you looking for a fast-paced, highly productive environment?
As a financial representative, a typical day may include:
Making calls to prospective clients and meeting with them
Learning in depth with clients and prospects to help formulate financial strategies
Developing tailored solutions for each client
Training and coaching from people who are experts in management and executives in the financial field
Desired Skills and Experience
No financial experience required. We will train, coach, mentor and develop the right candidate in our Wealth Management Advisor program.
4-year College Degree or equivalent experience
Prior sales and/or business experience preferred
Someone who is proactive and focused on providing excellent customer service
Someone who has a history of professional success
Candidate must be an accomplished communicator with strong verbal and written skills
Strong interpersonal management skills, and are a self-starter who is motivated to become an executive
We want people with different backgrounds and work experience, including but not limited to:
Financial management, insurance, and financial services
Executive leadership
Community influencers
Former athletes
Military background
COMPENSATION AND BENEFITS
Exceptional income potential
Comprehensive medical coverage
Two company-funded retirement plans (pension plan and 401k plan)
Group life and disability income insurance
Flex Programs
Childcare/Eldercare
Maternity Leave
COMPANY ACCOLADES
Northwestern Mutual is annually honored as one of the "WORLD'S MOST ADMIRED COMPANIES" in the life insurance industry according to FORTUNE Magazine's annual survey. Since 1983, FORTUNE magazine has surveyed industry executives and analysts 38 times to identify the companies that are among the "Most Admired" in their industry.38 times, Northwestern Mutual has earned that distinction.
Ranked among the "TOP 10 INDEPENDENT BROKER-DEALERS" as measured by total revenues by the leading investment industry publications: Financial Advisor magazine; Financial Planning magazine; Investment Advisor magazine.
Northwestern Mutual is annually ranked as one of the "50 BEST COMPANIES TO SELL FOR" by Selling Power Magazine and recognized as the best company to sell for in the financial services industry.
Northwestern Mutual has always received the highest financial strength ratings from all four major rating services:
M. Best: A++
Fitch Ratings: AAA
Standard & Poor's: AAA
Moody's Investors Service: AAA
Job Types: Full-time, Contract
Benefits:
Dental insurance
Health insurance
Vision insurance
Parental leave
401(k)
Schedule:
COVID-19 considerations:
Face masks are required for individuals who are not fully vaccinated.
Education:
Experience:
Financial Concepts: 1 year (Preferred)
License/Certification:
Pennsylvania Life and Health license (Preferred)
FINRA License (Preferred)
Work Location: One location