Financial Advisor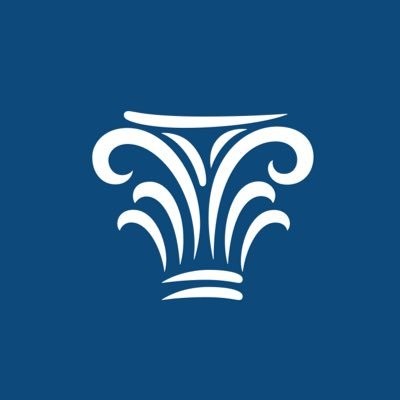 Northwestern Mutual
Accounting & Finance
Grand Haven, MI, USA
Posted on Sunday, September 10, 2023
Financial Advisor
Financial Advisor at Northwestern Mutual help their clients live more and worry less through our personalized approach to financial planning. As a business owner, they spend their days acquiring clientele and finding financial solutions with help from our industry-leading training, mentors, and products. Discover your earning potential, craft a workday around your life, and make an impact every day. Here, hard work pays off.
Our award-winning training equips you with the education, skill-building, and development strategies you need to be successful and confident in this career. With additional access to nationwide mentors and leaders, we will surround you with resources to help in your financial expertise, including but not limited to:
Planning Experience - Asset & Income Protection - Education Funding - Investment & Advisory Services - Trust Services - Retirement Solutions - Business Needs Analysis
As a Northwestern Mutual Financial Advisor:
1. Build—Work to build a client base by growing relationships with your network and develop knowledge of NM financial products and market trends.
2. Educate—Educate yourself beyond training through sponsored licensing and registration as well as ongoing development. Use assistive software, reporting tools, and illustrations to educate clients on potential plans.
3. Influence— Presenting clients with the opportunity to protect and prosper, you will drive clients to action through expert influence and recommendations.
4. Own—Take ownership of development and management of the business as you master your craft and build a team. Review and maintain client financial plans, continuing to provide optimum advice for your clients' needs.
Compensation & Benefits
· Commission structure to support early development
· Renewable income
· Bonus programs and expense allowances
· Support for insurance licensing, SIE, Series 6, Series 63, CFP®, and more
· Retirement Package and Pension Plan
· Medical, Dental, Vision, Life Insurance and Disability Income Insurance
· Family Planning
You could be right for this opportunity if you have:
· 4-year degree; or equivalent professional work experience
· Entrepreneurial ambitions
· History of success in sales, athletics, military, client services, or client-facing roles
· Excellent time-management skills
· Desire for continuous learning
· Legal authorization to work in the US without sponsorship
Are you ready to change your life and the lives of your clients? Apply now!
About Us
For over 160 years, we have helped our clients spend their lives living through comprehensive and innovative financial planning. We combine the expertise of our financial professionals with personalized digital experience and industry-leading products to give our clients the ability to successfully navigate their financial lives.
Our tailored approach includes multiple financial strategies—insurance, investments, and annuities—built to reinforce each other, keeping our clients consistently on track to meet goal after goal. We lead with unmatched financial strength and access to the best products and services for our clients.
Our Financial Representatives are valued partners, and proud business owners. We value an inclusive and belonging environment where everyone's different viewpoints bring new successes!
Why join Northwestern Mutual:
· FORTUNE 500® rank: No. 97 (2023)
· Forbes' Best Employers for Diversity (2018-2023)
· Top 10 US Independent Broker-Dealers (1)
· #1 Amongst Life Insurers Most Admired Companies(2) for Financial Soundness
· $227 billion Wealth Management retail investment client assets held or managed by Northwestern Mutual (3)
1 Ranking for Northwestern Mutual Investment Services, LLC. Measured by 2021 revenue.
Source: Financial Advisor, April 2022.
2 To determine the best-regarded companies in more than 50 industries, FORTUNE asked executives, directors, and analysts to rate enterprises in their own industry on nine criteria. Details at fortune.com
3 Combined client assets of Northwestern Mutual Investment Services, LLC (NMIS) and
Northwestern Mutual Wealth Management Company (NMWMC). The advisory programs
offered by NMWMC are in conjunction with brokerage services from NMWMC's affiliate, NMIS.
NMIS is a wholly owned subsidiary of Northwestern Mutual.
Northwestern Mutual Financial Representatives are Independent Contractors whose income is based solely on production