Financial Advisor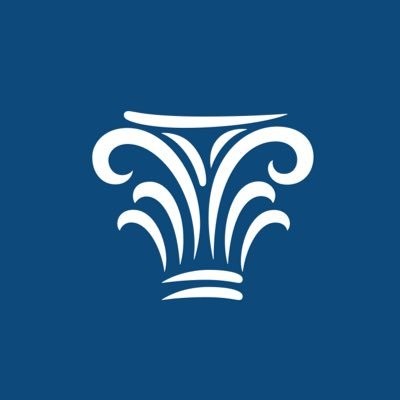 Northwestern Mutual
Accounting & Finance
New York, NY, USA
Posted on Wednesday, September 13, 2023
Our financial advisors at Northwestern Mutual help clients reach their goals by developing and implementing financial plans to show clients where they are today, plan where they want to go tomorrow and provide the financial tools and support to help them get there. As you build your financial planning practice, you bring together the right insurance and investment strategies for clients to guide them every step of the way. Choose a career where changing someone else's life for the better is also life-changing for you – personally, professionally, and financially.
Have you ever thought of starting your own business but not sure how to get started? A successful advisor has typically reached a ceiling and looking for a career change where they can translate their talents elsewhere. They possess an entrepreneurial spirit, experience in business development or sales, strong self-motivation, interpersonal and communication skills, a high standard of ethics, and shows interest in business or finance.
The advisor career with Northwestern Mutual allows one the opportunity to:
Strive to understand their clients' goals and visions to develop holistic financial solutions that put their clients on a path to financial success using tools such as retirement planning, insurance and investment services, estate planning, business planning, education funding, and employee benefits. We also provide guidance on basic financial literacy to help our clients achieve financial security long term.
Maintain autonomy and flexibility to build their own practice while receiving support from our firm's exceptional network of financial specialists, fully paid training and educational programs, and mentoring opportunities. You are in business for yourself but not by yourself!
Develop a career with NM that not only provides outstanding self-determined income potential, but will more importantly provides the personal satisfaction of dramatically impacting the lives of others in a professional setting that emphasizes and values relationships and integrity.
Desired Skills and Experience:
BA or BS degree from a four-year institution preferred. Candidate must be an accomplished communicator with strong verbal and written skills. Prior sales and/or business experience preferred. Candidate must also possess a history of personal and professional success. Prior financial services experience not needed -- extensive training platform provided. ** Must be located in the Long Island or NYC area**
While you help provide financial security to your clients, Northwestern Mutual is committed to offering its financial advisors a comprehensive compensation and benefits program which includes:
Uncapped Income Potential
Flexibility of your schedule – you determine your own calendar
Leadership Opportunities
Sponsorship of Licensing/Credentialing
Robust development bonuses to aid as you launch your business
Comprehensive Medical, Dental and Vision Coverage
Retirement Package; Pension Plan
Average Financial Advisor compensation range:
Year 1 | $90,000 - $110,000
Year 3 | $103,000 - $202,000
Year 5 | $139,000 - $289,000
Year 10 | $234,000 - $490,000
ABOUT NORTHWESTERN MUTUAL:
Northwestern Mutual has been helping families and businesses achieve financial security for 165 years. Through a distinctive, whole-picture planning approach including both insurance and investments, we empower people to be financially confident. We combine the expertise of our financial professionals with a personalized digital experience and leading-edge technology to best serve our clients.
Recent Awards and Accolades:
FORTUNE® 500 Rank: No. 90
One of the "World's Most Admired" life insurance companies (FORTUNE® Magazine, 2022)
Best Places to Work #82 (Glassdoor, 2021)
Highest Rated CEO's (Glassdoor, 2017)
50 Best Companies for Diversity (Black Enterprise Magazine, 2016)
50 Best Companies to Sell For (Selling Power Magazine, 2016)
Top 125 Training Program (Training Magazine, 2017)
Unsurpassed Financial Strength Rating among US Life Insurance Companies
TOP 10 Independent Broker Dealer (Financial Advisor Magazine and InvestmentNews)
With $290 billion in assets, $28.2 billion in revenues, and more than $1.9 trillion worth of life insurance protection in force, Northwestern Mutual delivers financial security to more than 4.6 million people who rely on us for life, disability income and long-term care insurance, annuities, brokerage and advisory services, trust services, and discretionary portfolio management solutions. The company holds more than $161 billion of client assets as a part of its wealth management and investment services.