Health Services Case Manager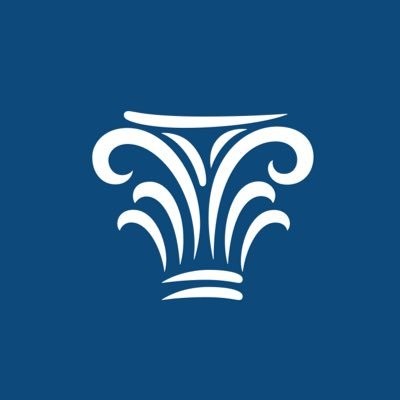 Northwestern Mutual
Milwaukee, WI, USA
Posted on Wednesday, September 13, 2023
At Northwestern Mutual, we are strong, innovative and growing. We invest in our people. We care and make a positive difference.

What's the role?


Join the Health Services team at Northwestern Mutual in a Health Services Case Manager role! The Health Services Team is part of our Employee Relations Center of Expertise within HR that works with employees who may have a medical condition impacting their ability to work.
As part of a collaborative team, you will have exposure to navigating conversations and broader case management responsibilities related to FMLA, disability (short-term and long-term), parental leave, job accommodations, work related injuries and restrictions for Northwestern Mutual employees. Your focus on employee privacy, technology and desire to dive into a fast-paced, high-volume environment will set you up for success in this role and open the door to long-term growth opportunities.
*This role is eligible for remote work arrangement.*
Position Responsibilities

Leads FMLA, Disability, Worker's Compensation and ADA accommodation requests for home office employees. Advises employees and managers on requirements and follows the leave closely.
Reviews documentation to evaluate eligibility for disability, FMLA and/or worker's compensation.
Suspends/denies benefits as warranted. Collaborates with HR Generalists, Employee Relations and/or managers on the employee's return to work, including accommodating any restrictions, when applicable.
Works closely with the Law Department and Plan Administrator on any legal proceedings or appeals. Initiates investigations with the Special Investigations Unit when surveillance might be warranted.
Coordinates medical aspects of ADA requests and collaborates with HR Generalists to ensure accommodation process is implemented on a case-by-case basis.
Advises new parents on Parental Leave.
Primary liaison to Risk Manager, Safety Manager and Sentry Insurance for all Workers' Compensation reports where injuries and/or lost time is involved. Conducts early intervention of work related incidents to ensure appropriate reporting and treatment.
Collaborates with Payroll to ensure appropriate time off records are accurate and integration of FMLA, DI, work comp, unpaid leaves and PTO occurs so employees are paid correctly.
Responsible for decisions relating to the approval or denial of Home Office disability benefits, and FMLA leave requests and worker's compensation claims at Northwestern Mutual.
Uses financial, medical, legal, and claims knowledge to interpret and analyze pertinent facts associated with disability and worker's compensation claims and FMLA leave requests.
Runs short-term and long-term disability, worker's compensation and FMLA leave claims to preserve NM's image and reputation in the approval or denial process, despite frequently difficult and delicate employee/employer circumstances.
Analyzes and assesses current work duties for to resolve appropriate return-to-work timeframes and pursues work restrictions or accommodations from the physician within the terms of NM Employee Disability Income Plan, the NM disability benefits philosophy, Family and Medical Leave Act and ADA and State and Federal worker's compensation regulations. Identifies and problem solves barriers to a timely return to work, coordinating the return to work with the employee's department, employee relations, HR Generalists and the Ergonomics Team.
Consults HR Generalists on any work restrictions and/or accommodations to ensure a reasonable return-to-work plan.
Oversees medical aspects of employee ADA accommodation requests. Collaborates with HR Generalists, Employee Relations, employee and department to implement effective accommodations.
Collaborates with Facilities, IS, security, ergonomics, vendors and others to manage equipment which facilitates return to work and accommodations processes, such as scooters, handicapped parking, technology, etc.
Determines when an investigation, Independent Medical Exam (IME) or second opinion are necessary for further claim or FMLA eligibility, clarification and documentation.
Contracts investigation, IME, or 2nd opinion through medical specialists, worker's compensation carrier, forensic psychiatrists, and outside investigative agencies, providing them with pertinent information and instructions on how to proceed.
Determines if an investigation should be unannounced at the employee's home, if an appointment should be made, or if surveillance is necessary to obtain needed documentation.
Consults with internal legal counsel on complex cases, when surveillance is warranted and drafts responses to appeal for internal legal counsel review.
Safeguards sensitive personal, medical, and financial information about these cases.
Outstanding tact and diplomacy are required in investigating possible fraudulent disability claims to effectively deal with claimants whose medical impairments may make an accurate evaluation difficult. Care must be exercised during these investigations in order to avoid possible litigation against the Company.
Trains managers throughout the year on FMLA, absence management and the integration with NM's Disability Plan. Holds ad hoc training sessions for specific areas when requested.
Investigates and responds to any environmental or facilities issues reported as adversely impacting employee medical conditions and provides alternative solutions to resolve the concerns.
Liaison to Risk Manager, Safety Manager and Sentry Insurance on all Worker's Comp claims when an injury is reported and benefits are considered.
Collaborates with Safety to ensure complete and accurate reporting of work related incidents on OSHA 300 log annually.
Collaborates with Actuarial department on pension plan changes related to administration of LTD plan.
Provides subject matter expertise on HR systems impacted by administration and coordination of DI, FMLA, work comp or unpaid leaves.
Ensures our processes for administering benefits are compliant and updates policies and procedures when there are changes to the law or internally to Human Resources.
Evaluates and resolves the most complex calls in the HR Contact Center escalated from lower tiers, particularly the cases that affect multiple HR functions.
Interprets and applies human resources policies, practices and processes across all HR in the normal course of all transactions. Suggests a variety of solutions when necessary and works with other experts within HR and outside the department to gain buy-in and acceptance.
Has discretion and autonomy in the decisions made in the course of escalated calls. Consults with expert levels within the various HR disciplines and may consult with them on special cases that fall outside the strict guidelines.
Has deep knowledge of the operation and structure of the various databases, recordkeeping systems, and technologies used both in the HR Contact Center and in the broader HR function for DI/FMLA/ADA and worker's compensation reporting.
Provides direction and guidance to other, less experienced, HR Shared Operations team members.
Educates team on new programs and/or changes to existing programs.

Bring Your Best! What this role needs:

Bachelor's Degree and a minimum of six years experience in a DI/FMLA/Work Comp/ADA Case Management role within a large, complex environment.
Shared Service and Human Resources experience preferred.
Must have a thorough understanding of Human Resources laws affecting plan administration and operations and State and Federal regulations.
Must have a thorough understanding of Worker's Compensation laws affecting claims administration and State and Federal regulations.
Strong analytical and problem-solving skills, ability to interpret Plan documents across all HR disciplines and apply this knowledge to make solid decisions.
Superior interpersonal skills and the ability to communicate effectively with employees of all levels.
Strong organizational skills, with the ability to independently set priorities, manage multiple assignments and flexibility to meet varying priorities.
Experience in leading/participating in cross-functional projects/programs.
Master's degree in Rehabilitation/Vocational Counseling.

Compensation Range


Pay Range - Start:
$53,760.00
Pay Range - End


$99,840.00
N
ort hwester
n Mutual pays on a geographic-specific salary structure and placement in the salary range for this position will be determined by a number of factors including the skills, education, training, credentials and experience of the candidate; the scope, complexity as well as the cost of labor in the market; and other conditions of employment. At Northwestern Mutual, it is not typical for an individual to be hired at or near the top of the range for their role and compensation decisions are dependent on the facts and circumstances of each case. Please note that the salary range listed in the posting is the standard pay structure. Positions in certain locations (such as California) may provide an increase on the standard pay structure based on the location. Please click
here
for additional information relating to location-based pay structures.


Grow your career with a best-in-class company that puts our client's interests at the center of all we do. Get started now!


We are an equal opportunity/affirmative action employer and all qualified applicants will receive consideration for employment without regard to race, color, religion, gender identity or expression, sexual orientation, national origin, disability, age or status as a protected veteran, or any other characteristic protected by law.

If you work or would be working in California, Colorado, New York City, Washington or outside of a Corporate location, please click here for information pertaining to compensation and benefits.


FIND YOUR FUTURE
We're excited about the potential people bring to Northwestern Mutual. You can grow your career here while enjoying first-class perks, benefits, and commitment to diversity and inclusion.