Wealth Management Advisor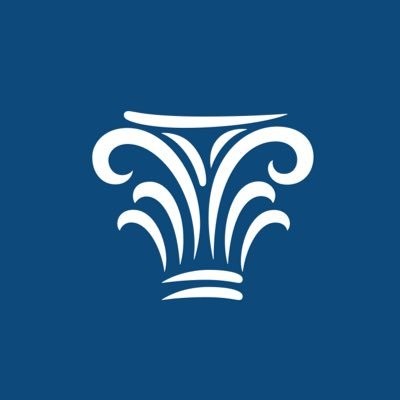 Northwestern Mutual
Accounting & Finance
New York, NY, USA
Posted on Friday, September 15, 2023
Wealth Management Advisor | The Tri-Harbor Financial Group - NYC
Through a distinctive and holistic planning approach, Northwestern Mutual Financial Advisors/ Wealth Management Advisors empower clients to make the most of every single day and plan for important moments in their future. They combine licensed expertise with a personalized digital experience to help clients navigate their financial lives through a wide range of financial planning services.
Our advisors help clients pursue their financial goals by serving as a sounding board and accountability partner, and periodically adapt the plan to keep up with client's changing circumstances. And with more than half of Americans believing their financial planning has gaps, a career with Northwestern Mutual provides abundant opportunities to contribute towards meeting those needs.
You'll partner with clients by creating personalized financial plans that address a broad set of client objectives. Through our industry-leading solutions, you'll help them protect what they've worked so hard to achieve while also growing their assets for the future.
Desired Skills and Experience:
· Bachelor's degree and/or career changer
· Analytical thinking skills and the ability to assess client needs
· Excellent verbal and written communication skills
· Effective sales, presentation, and customer service skills
· Good organization and time management skills
· Strong interpersonal skills
We want individuals with different backgrounds and work experience, including but not limited to:
· Financial management, investments, insurance, and financial services
· Executive leadership
· Sales, business development, or relationship management
· Former athletes
· Military background
A career with Northwestern Mutual not only provides outstanding income potential but will provide you with the opportunity to impact the lives of others in a professional setting that emphasizes and values relationships and integrity.
Additionally, Northwestern Mutual is committed to offering its Financial and Wealth Management Advisors a comprehensive compensation and benefits program which includes:
· Exceptional Income Potential
· Leadership and Director Level Opportunities
· Sponsorship of Licensing/Credentialing (Series 6/7, 63, SIE, Life Accident and Health, CFP, CFA, CLU, ChFC, RICP and others)
· Development Stipends
· Expense Allowances
· Renewals/ Residual Income
· Comprehensive Medical Coverage
· Retirement Package; Pension Plan
· Group Life and Disability Insurance
Devotion to its policy owners has led Northwestern Mutual through nearly 165 years of industry success with accolades including:
· #97 on Fortune 500
· Fortune's 2022 "World's Most Admired Companies"
· Top 10 U.S Independent Broker-Dealer by Financial Planning Magazine
· Top 125 Companies for Training & Development
· Named one of the "50 Best Places to Launch a Career" by Business Week Magazine
Northwestern Mutual has always received the highest possible financial strength ratings from the four major ratings agencies with total company assets of $335 billion:
· Moody's Investors Service: AAA
· A.M. Best Company: A++
· Fitch Ratings: AAA
· S&P Global Ratings: AA+
Compensation is 100% commission. In addition, you may become eligible for the following benefits:
· Commission structure to support early development
· Bonus Programs and Production Allowance
· Sponsorship for insurance licensing, SIE, Series 6, Series 63, CFP®
· Retirement Package and Pension Plan
· Medical, Dental, Vision, Life Insurance, Disability Income Insurance and Family Planning