Financial Representative Assistant/Administrative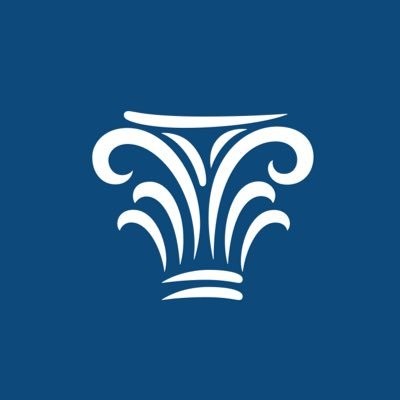 Northwestern Mutual
Accounting & Finance
Long Beach, CA, USA
Posted on Friday, November 3, 2023
At Northwestern Mutual we look for people who will show up authentically because we value diversity and inclusion. We are a successful, fast-paced Financial Services firm looking for our next great team member to join the top Financial Advisor in our Long Beach office. If the idea of making a significant contribution to a team who serves people from all different walks of life who want more in life excites you, and you have a growth and abundance-mindset then this is the opportunity for you!
The Associate financial representative specializes in insurance client service and allows the advisors to focus their energy on building client relationships.
You'll be responsible for responding to all questions in a friendly and timely manner, implementing office standards to streamline our administrative processes, scheduling appointments, submitting applications, and overseeing daily reports. The Associate Financial Representative should be extremely thorough, efficient, possess excellent communication skills, and be able to work in a fast-paced environment while having excellent attention to detail.
The associate is a liaison between the home office, advisors, network office support team and clients. If you want to grow personally and professionally and have a team that supports, your life and career goals you will have an exceptional career here!
Administrative Support:
• Handle case notes, process correspondence, and maintain accurate client case files
• Obtain all necessary information along with specific instructions from the financial advisor for PX input (all modules including asset allocation)
• Open PX file and provide required input for all sections and modules
• File new statements, account forms, and other insurance/investment-related materials
• Maintain financial representative's calendar and a scheduled follow-up appointment
• Answer telephone calls and direct them as appropriate
• Process client/prospect reservations for marketing events such as seminars and assist in the preparation of seminar materials and event mailings
• Maintain supplies of current insurance/investment-related marketing materials
• Input data, print proposals, and gather information at the direction of financial representative in preparation for client/prospect meeting
• Contact clients to set up follow-up meetings with representative
• Contact clients to confirm receipt of forms or request a return of completed forms
• Prepare/print letters of instruction for client's signature
• Prepare policies for delivery
• Send client birthday cards and schedule birthday/age change appointments for representatives
• Generate lead letters and implement marketing programs
Client Service Support:
• Contact clients to confirm receipt of forms or request return of completed forms
• Maintain current client information for all product lines
• Monitor Daily Status Report (DSR) and expedite any additional underwriting requirements
• Communicate with home office as needed to supply or obtain information
• Client scheduling and rescheduling of meetings and appointments
• Prepare/print letters of instruction for client signature
• Prepare policies for delivery
• Review insurance applications, conversions and policy changes for completeness and accuracy
• Coordinate with the advisors and clients to obtain information required for insurance applications
• Arrange medical, paramedical and any exams necessary for underwriting
• Provide status and account values for non-securities related accounts
• Contact clients regarding late payments
• Process incoming non-securities related insurance service requests from clients (process address changes, bank change information, loan requests and Insurance Service Account service inquiries)
Client Service Support | Variable Insurance/Annuity and Investments
• Gather information for financial representative's meetings with clients/prospects (prospectuses, annual reports, Morningstar reports).
• Enter investment data into planning software (non-asset allocation components only) and distribute NMIS related forms to existing clients
• Review variable insurance/annuity applications, conversions and policy changes for completeness and accuracy and return to registered representative (RR) if missing information
• Review NMIS forms for completeness and return to RR if missing information
• Arrange medical, paramedical and any exams necessary for underwriting
• Monitor Items for Attention (IFA) and bring any action items to the RR's attention
• Complete order tickets and new account forms based on information obtained by RR
• Identify need for switch letters and discuss with RR
• At RR's direction, initiate fund/NMIS transfers, exchanges and redemption requests
• Receive and forward checks and related paperwork to the network office and home office investment operation areas
• Work with network office, NMIS and fund families to resolve client account issues
• Provide account values and performance to clients at the direction of RR
Qualifications:
• Bachelor's Degree (required), in Business or communications (preferred)
• 2+ years' experience in administrative support or customer service, (in the financial services and/or
insurance industry is a plus)
• Life, Accident, and Health license obtained within 1 month of employment, if not already obtained
• Series 6 & 63 obtained within 12 months, if not already obtained
• Familiarity with Microsoft applications and data entry and information retrieval software
• Ability to work in a fast-paced environment
• Ability to work both independently and on a team
• Ability to maintain confidentiality
• Strong customer relationship and service skills
• Strong analytical, problem solving, written and verbal communication skills, with the ability to work well with others
• Excellent organizational and time management skills with the ability to multitask, set priorities and meet deadlines
• Strong attention to detail, accuracy, and reliability with the ability to thrive in a fast-paced environment