Financial Advisor - with Full Training & Development Program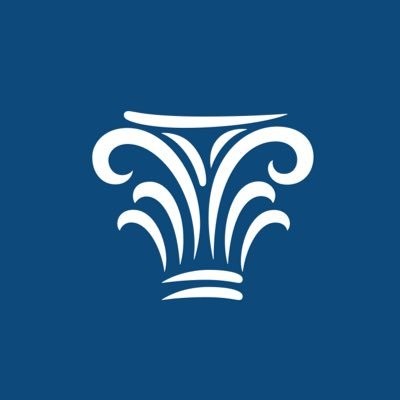 Northwestern Mutual
Accounting & Finance
Tysons, VA, USA · Tysons, VA, USA
Posted on Friday, November 3, 2023
Entrepreneurship while making an impact.
This is a career shift that could change everything.
Things have changed in the past year, you've changed. You know your worth and are tired of working for someone else, being undervalued and micromanaged. You know that frustration you're feeling? That inner voice telling you that your capable of more, to be bold, build something, make a difference in your community?
We understand this too and know that you can build a sustainable career with impact, it is possible and it's happening throughout our firm. You can make a career move that may redefine the way you think about work and the legacy you leave. If this or the below information resonates with you, submit your resume for consideration into our selection process.
If you've considered starting a business, this may what you're looking for.
As a Financial Representative, you will work with individuals, families, and small businesses to help them protect and grow their financial future. The work you do is valuable, impactful and aligns with the values that we both share.
Make an impact on the community, people's lives, and the communities you care for by providing paths to financial stability and peace of mind.
Benefit from a Nationally recognized Training and Development program with a well-defined leadership path that integrates education, experiential learning, and mentorship.
Experience the power of independence and flexibility – with the freedom to live the life you want to live.
Working for yourself alongside other driven, competitive, hardworking people who support you being your best every day.
How will you build your business? You will…
Receive personalized coaching and market (client) development resources as well as financial support for professional designations and certifications.
Establish impactful networks in the community and learn how to authentically build referral connections.
Develop and maintain long-term client relationships (our average client relationship is over 40 years.)
Provide customized financial strategies and solutions through factfinding and holistic financial planning.
Broaden and deepen your skillset through ongoing professional development and joint work – experiential learning.
The opportunity to design your roadmap to leadership and specialized roles.
Be rewarded
Who do you need to be?
Dependable, consistent, full of integrity and honesty.
Excellent communicator and relationship builder.
A driven, independent, self-motivated, and goal-oriented person.
Growth minded, coachable with strong desire for long term success.
Who we are.
Unsurpassed Financial Strength, Financial Ratings the highest in any industry
Fortune's 2021 Worlds Most Admired Companies, #1 in our class
Top 5 Independent Broker-Dealer
Ranked 90 on the esteemed 2020 FORTUNE 500 list
$400 million donated through the NM Foundation
455,000 hours donated toward Children's Cancer Research
Countless volunteer hours toward initiatives in the Greater McLean area
A culture that promotes diversity, teamwork, work/life balance, recognition and rewards.
At Northwestern Mutual we believe that everyone deserves to spend their lives living' and that a strong financial plan is the cornerstone for ensuring that reality! Financial security is not just something that happens in retirement but is an enabler for our clients to spend their life living!
Our teams of financial advisors across the nation embody these beliefs and are committed to helping clients reach their financial goals. With over 50% of American's citing that their financial planning needs improvement, a career with Northwestern Mutual provides abundant opportunities to serve this growing need!
Recognized by FORTUNE as one of the "World's Most Admired" companies, Northwestern Mutual has been among the leaders in the financial services industry for 164 years and has a proven track record of financial success.
Income Growth Opportunity:
Average Income Year 1
Average - $60,127
Top 25% - $104,028
Top 10% - $139,722
Average Income in years 5+ (Gross Revenue)
Average - $257,261
Top 25% - $567,113
Top 10% - $842,640
Benefits:
401(k) matching
Dental insurance
Health insurance
Life insurance
Retirement plan
Vision insurance
Office Location:
8484 Westpark Dr, McLean, VA 22102 (Tysons Corner)
Job Type: Full-time
Pay: $52,000.00 - $148,000.00 per year
Benefits:
Dental insurance
Employee assistance program
Employee discount
Flexible schedule
Health insurance
Professional development assistance
Retirement plan
Vision insurance
Schedule:
Application Question(s):
This opportunity is specifically for candidates who reside in Northern Virginia (Fairfax, Arlington, and Alexandria counties). Do you currently reside in one of these areas? If not, please apply direction to nm.com
Education:
Experience:
Professional: 3 years (Preferred)
Work Location: In person