Financial Representative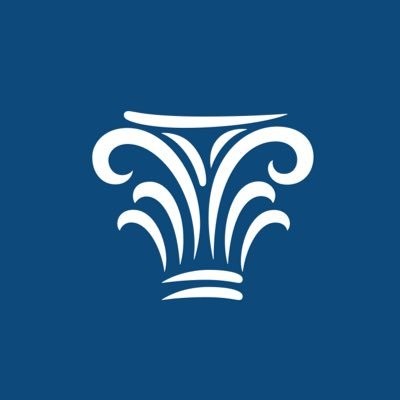 Northwestern Mutual
Accounting & Finance
Edina, MN, USA
Posted on Sunday, November 5, 2023
GET MORE OUT OF YOUR CAREER
Choose a career in which changing someone else's life for the better is also life-changing for you – personally, professionally, and financially.
FINANCIAL PLANNING WITH NORTHWESTERN MUTUAL
Are you looking for more fulfillment from your career? Are you starting to think about a job change? Now's the time to consider Northwestern Mutual.
At Northwestern Mutual we believe that everyone deserves to 'spend their lives living' and that a strong financial plan is a cornerstone for ensuring that reality! Financial security is not just something that happens in retirement but is an enabler for our clients to spend their life living!
Our financial professionals help clients reach their goals by developing and implementing financial plans to show clients where they are today, plan where they want to go tomorrow and provide the financial tools and support to help them get there. With over 50% of Americans citing that their financial planning needs improvement, a career with Northwestern Mutual provides abundant opportunities to serve this growing need!
Sounds exciting and scary all at the same time? Don't worry, we don't expect you to know everything on day one. That's why you'll receive in-depth training and partner with industry experts until you're ready to do it on your own.
THIS CAREER OFFERS YOU:
-Stipends for training and licensing to help you get started.
-The ability to positively impact someone else's life.
-Personalized mentoring, coaching, and award-winning training programs.
-Backing by Northwestern Mutual, an industry leader with a proven track record of success.
CAN YOU SEE YOURSELF HELPING OTHERS REACH THEIR FINANCIAL GOALS?
Many people (50 percent) find their calling in financial services after working in other industries. Wondering if you'd be a good fit? See how many of the characteristics below match up to you:
-You know how to connect with people, building personal, trusted relationships.
-Financial planning is interesting to you.
-You're a driven person who's committed to succeeding.
-You're ready to earn more for your hard work.
-You enjoy helping people make more informed, confident decisions.
-You're ready to live the life you want, both personally and professionally.
Beyond income, you'll also have access to a comprehensive benefits package:
-Comprehensive medical, dental, and vision insurance
-Two funded pension plans
-Life and disability insurance
-Health care and dependent care reimbursement accounts
-Adoption assistance
-Reimbursement for licensing and ongoing education
We want people with different backgrounds and work experience:
These backgrounds include but are not limited to financial services, business development, hospitality, banking, sales, marketing, management, educators, athletics, legal, communications, real estate, entrepreneurs, military veterans, and community influencers. We hope you have a Bachelor of Arts or Science degree from a four-year college or university. It's also a plus if you have strong interpersonal skills, grit, motivation, and are a self-starter.
*** Financial Representative | Financial Advisor | Wealth Management Advisor ***
Recent Awards and Accolades:
-FORTUNE 97
-Unsurpassed Financial Strength with total company assets of $290 billion.
-97% of policy owners stay year after year.
-Top 10 Independent Broker-Dealer. Financial Advisor Magazine.
-$161 billion client assets held or managed by Northwestern Mutual.
-The largest direct provider of life insurance in the US.
-4.6+ million total clients.
-Industry leader in total dividend payout with over $6 billion.
Equal Employment Opportunity Policy:
Northwestern Mutual is an equal opportunity/affirmative action employer who welcomes and encourages diversity in the workforce. We are committed to creating and maintaining an environment in which each employee can contribute creative ideas, seek challenges, assume leadership and continue to focus on meeting and exceeding business and personal objectives.
The company prohibits discrimination based upon an individual's race, color, religion, creed, age, sex, disability, national origin, ancestry, ethnicity, sexual orientation, gender identity/expression, marital status, citizenship status or veteran status or any other characteristics protected by law.