Wealth Management Advisor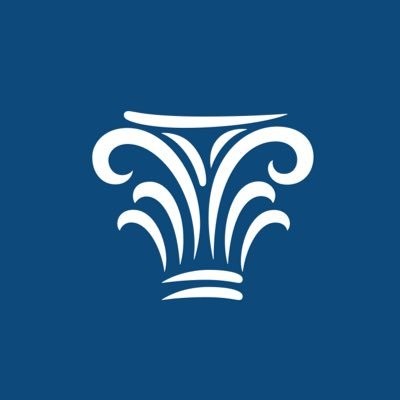 Northwestern Mutual
Accounting & Finance
Los Angeles, CA, USA
Posted on Saturday, November 11, 2023
Unlimited Impact, Uncapped Income and Independence
Financial Advisors at Northwestern Mutual help their clients live more and worry less through our personalized approach to financial planning. As a business owner, they spend their days acquiring clientele and finding financial solutions with help from our industry-leading training, mentors, and products. Discover your earning potential, craft a workday around your life, and make an impact every day. Here, hard work pays off.
Our award-winning training equips you with the education, skill-building, and development strategies you need to be successful and confident in this career. With additional access to nationwide mentors and leaders, we will surround you with resources to help in your financial expertise, including but not limited to:
Personal Planning Analysis - Asset & Income Protection - Education Funding - Investment & Advisory Services - Trust Services - Retirement Solutions - Business Needs Analysis
THE OPPORTUNITY
· Building and managing client relationships by offering personalized, industry-leading solutions to help them
protect what they've worked so hard to achieve while growing their assets for the future.
· Establishing a book of business through organic, sustainable, client-focused growth by building rapport,
maintaining communication, and fostering long-term relationships.
· Develop rapport with clients and foster long-term relationships.
· Be knowledgeable about Northwestern Mutual financial products and financial market trends.
· Integrating into the #1 district in the entire company for new advisor growth and development.
· Leveraging the strength of our team to address individual client concerns and needs.
BY JOINING OUR TEAM, YOU'LL HAVE ACCESS TO
· Nationally ranked training program to launch your career
· Mentorship and professional development training throughout your entire career
· Development stipends and expense allowance
· Sponsorship of Licensing/Credentialing
· Leadership opportunities
· Leading industry products and solutions built on an integrated technology platform
· Full heath benefits, group disability, retirement plans and an equity stake
· A culture that promotes diversity, teamwork, work/life balance, recognition and rewards
· A rewarding career, with extraordinary income potential and a variable compensation model including; recognition and bonuses, where hard work directly relates to your sales results
DESIRED SKILLS & EXPERIENCE
· College-educated, Bachelor's degree required
· Candidate must be an accomplished communicator with strong verbal and written communication skills
· Prior sales and/or business development experience preferred
· Self-starter mindset preferred
We are actively seeking candidates with different backgrounds and work experiences, including but not limited to:
· Sales: B2B/B2C or Inside/Outside Sales
· Executive leadership
· Community Influencers
· Financial Management, insurance and financial services
· Former athletes
· Military background
Why join Northwestern Mutual:
· #90, Fortune 100 company
· Forbes' Best Employers for Diversity
· Top 10 US Independent Broker-Dealers*
· #1 Amongst Life Insurers Most Admired Companies** for Financial Soundness
· Best Place to Work for LGBTQ+ Equality - Human Rights Campaign Corporate Equality Index
· $224 Billion*** (retail investment client assets held or managed)
*Ranking for Northwestern Mutual Investment Services, LLC. Sources: Financial Advisor magazine and InvestmentNews, April 2021.
**To determine the best-regarded companies in more than 50 industries, FORTUNE asked executives, directors, and analysts to rate enterprises in their own industry on nine criteria. Details at fortune.com
***Combined client assets of NMIS and NMWMC as of June 30, 2021 Northwestern Mutual Financial Representatives are Independent Contractors whose income is based solely on production.