Winter/Spring 2024 Financial Representative Internship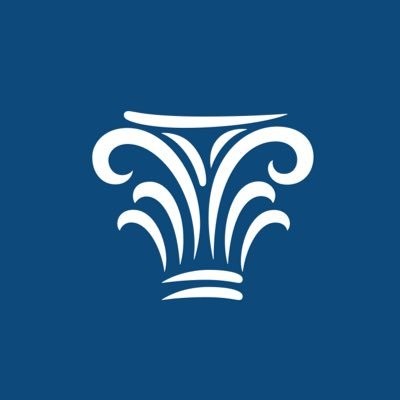 Northwestern Mutual
Accounting & Finance
Philadelphia, PA, USA · Filadelfia, Paraguay · Pennsylvania, USA · United States
Posted on Saturday, November 11, 2023
IT ALL STARTS WITH A GREAT INTERNSHIP.
Join our award-winning team as you get real-world experience with one of the most diverse, inclusive Fortune 500 companies in the U.S. With flexible schedules and hybrid options, we work with you to start kickstarting your career in finance.
JOIN OUR WINNING TEAM
Northwestern Mutual is the only company to be recognized as a top 100 internship program for 26 straight years. Plus, this year in 2023, Vault ranked us #4 within the financial services internships and best internships for real-life experience. They also ranked us in the top 10 for overall career development. Sound like something you'd like to be part of? Let's get started. At Northwestern Mutual we believe that everyone deserves to 'spend their lives living' and that a strong financial plan is the cornerstone for ensuring that reality! Financial security is not just something that happens in retirement but is an enabler for our clients to spend their life living! Our teams of financial advisors across the nation embody these beliefs and are committed to helping clients reach their financial goals.
With over 50% of American's citing that their financial planning needs improvement, a career with Northwestern Mutual provides abundant opportunities to serve this growing need! Recognized by FORTUNE as one of the "World's Most Admired" companies, Northwestern Mutual has been among the leaders in the financial services industry for nearly 160 years and has a proven track record of financial success.
NOT YOUR TYPICAL INTERNSHIP
Our training program will help you:
· Start building the foundation in finance, insurance, and sales that will help you deliver excellent financial security to your clients.
· Lay the foundation for a client base and a successful practice, with support from your office colleagues and the company. At Northwestern Mutual, you'll work for yourself but never by yourself.
· Gain real-life experiences while earning performance-based compensation. Our attractive reimbursement program for professional studies can lead to a professional designation for interns who go full time.
COMPANY DESCRIPTION
Northwestern Mutual, one of the "World's Most Admired" companies according to FORTUNE® magazine, has helped clients achieve financial security for more than 159 years. The company focuses solely and directly on its clients and seeks to deliver consistent and dependable value to them over time. Northwestern Mutual and its subsidiaries offer a holistic approach to financial security solutions including life insurance, long-term care insurance, disability insurance, annuities, investment products, and advisory products and services.
Our Northwestern Mutual office in the Philadelphia area is rapidly expanding and currently seeking energetic financial sales representatives to continue our ambitious growth plan serving the greater Philadelphia areas. Northwestern ranks #114 on Fortune's 500, was named the "World's Most Admired" life insurance by FORTUNE magazine, "Best Place to Launch a Career" by Business Week and recognized as one of the best places to work in America by Glassdoor.com.
JOB DESCRIPTION
Interns with the Northwestern Mutual Financial Network have the same opportunities to build their careers as full-time representatives. Supported by our network of specialists, training programs and mentoring opportunities, interns have access to the resources, products and assistance they need to help their clients and build their practices.
Like Financial Representatives, interns strive to understand their clients' goals and visions in order to uncover financial solutions that put them on a path to success. Financial Representative interns are in business for themselves - but they're not alone to uncover financial solutions that put them on a path to success.
Opportunity: Your local network office provides tools, resources and training to help you discover and build your markets to develop a successful practice as a Financial Representative intern. At Northwestern Mutual we believe training is a process, not an event. Can you envision a life of real world compensation, freedom and calling your own shots? Many college students cannot. The Northwestern Mutual Financial Network internship is a valuable opportunity for students to combine classroom learning with a real-life look into what they could truly make of themselves.
THE OPPORTUNITY WITH NORTHWESTERN MUTUAL
As a Northwestern Mutual College Financial Representative Intern, you would strive to understand prospective clients' goals and visions to uncover financial solutions that put them on a path to achieve their financial goals and dreams. Our College Financial Representative Interns are professionals who come from varying backgrounds and experiences to build rewarding practices and relationships with their clients. As you excel in this opportunity and reach graduation, the internship program can transform into a full-time career.
· Representative Interns help clients to achieve and maintain financial security by providing financial advice and matching solutions with client's needs and goals.
· Develop rapport with prospective clients and foster long-term relationships.
· Become knowledgeable about financial products and financial market trends through ongoing training.
· Build and maintain client bases, build client financial plans up-to-date and build a portfolio of new clients on an ongoing basis.
· Provide dedicated and focused client experiences.
For more information, visit our website at http://nmfn.com.
BY JOINING OUR TEAM, YOU'LL HAVE ACCESS TO
· A high-quality training program to help you get started.
· Mentorship and professional development training throughout the internship and into the full-time career.
· Access to leading industry products and solutions built on an integrated technology platform.
· Financial support for professional designations and certifications, Series 6 & 63, boosting your career from Financial Representative to Financial Advisor.
· The opportunity to design your roadmap to leadership and specialized roles.
· A culture that promotes diversity, teamwork, work/life balance, recognition and rewards.
· A rewarding career, with extraordinary income potential and a variable compensation model including; recognition and bonuses, where hard work directly relates to your sales results.
QUALIFICATIONS
This opportunity calls for someone who is driven, coachable, and has leadership skills. This role calls for good communication skills, being autonomous, ambitious, self-motivated, ethical and honest. If this describes you, then joining our Northwestern Mutual team may be the right place for you. To be considered for the position, you must be a full-time student at a four-year institution. You must have strong interpersonal skills, be self-motivated and have a history of personal success.
INCOME AND BENEFITS
This opportunity is primarily commission based but also includes a weekly stipend and bonuses. It allows you to control what you would want to earn at any given time in your career. To give you an idea, our full-time financial professionals are making on average about $50,000 in their first year. Average vs Top 25%
Year 1 | $52,000 - $106,000
Year 3 | $103,000 - $202,000
Year 5 |$139,000 - $289,000
Year 10 | $234,000 - $490,000
Year 15 | $341,000 - $790,000
Upon going full time, you'll have access to a comprehensive benefits package:
· Comprehensive medical insurance
· Two pension plans
· Life and disability insurance
· Health care and dependent care reimbursement accounts
· Reimbursement for licensing and ongoing education
ACCOLADES, RATINGS AND ASSESSMENTS
• Northwestern Mutual continues to have the highest financial strength ratings awarded to any U.S. life insurer by all four of the major rating agencies, with continued stable outlooks: AM Best Company, A++ (highest), April 2020; Fitch Ratings, AAA (highest), May 2020; Moody's Investors Service, Aaa (highest), July 2020; and S&P Global Ratings, AA+ (second highest), June 2020. Third-party ratings are subject to change.
• The Northwestern Mutual Financial Network was named as having One of America's Top Ten Internships for 2023 by Vault Guide to Top Internships, 2023 edition. It has held this rank for 26 consecutive years.
Northwestern Mutual is annually honored as one of the "World's Most Admired Companies" in the life insurance industry according to FORTUNE Magazine's annual survey. Since 1983, FORTUNE magazine has surveyed industry executives and analysts 38 times to identify the companies that are among the "Most Admired" in their industry, 38 times, Northwestern Mutual has earned that distinction.
Northwestern Mutual is annually ranked as one of the "50 Best Companies to Sell For" by Selling Power Magazine and recognizes as the best company to sell for in the financial services industry. Business Week recently recognized Northwestern Mutual as one of the "Best Places to Launch a Career".
Northwestern Mutual named "Best Places to Work" by Glassdoor.com (Ranking #1 in our industry).
Ranking organizations that excel at training and leadership development, Training magazine ranked Northwestern Mutual among its "Training Top 125".
Ranked among the Top 10 independent broker-dealers as measured by total revenues by the leading investment industry publications: Investment News; Financial Advisor magazine; Financial Planning magazine; Investment Advisor magazine.
All your information will be kept confidential according to EEO guidelines.
VIDEOS TO WATCH
https://www.youtube.com/watch?v=RNsSN9GwyPg