Financial Advisor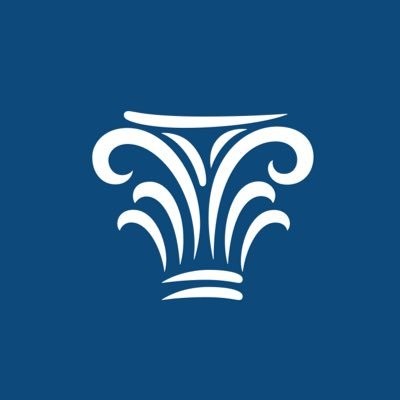 Northwestern Mutual
Accounting & Finance
Cincinnati, OH, USA
Posted on Tuesday, November 14, 2023
Nova Capital - Northwestern Mutual is seeking a new Financial Advisor to join our growing and highly productive firm. A successful applicant will have strong interpersonal and communication skills, be self-motivated, and have a demonstrated history of personal success. We are looking for someone that values professional interdependence with a world-class company, has a high standard of ethics, and has a demonstrated interest in community impact, entrepreneurship, and business development.
We've been helping clients achieve financial security for nearly 160 years. A finance background is not needed. However, we do require the person to reside in greater Cincinnati area or have definitive plans to move in the near future.
We will train, coach, mentor, and develop the right candidate through our training program. A strong natural market in the Cincinnati area is highly desirable.
Your goal is to discover each client's needs, goals and dreams and help map a path to meet them.
Advisors help clients to achieve and maintain financial security by providing financial advice and matching solutions with client's needs and goals.
Develop rapport with clients and foster long-term relationships.
Be knowledgeable about Northwestern Mutual financial products and financial market trends.
Proactively build and maintain client bases, keep current client financial plans up-to-date
Provide dedicated and focused client experiences.
Northwestern Mutual is a unique community that helps financial representatives/advisors thrive by providing:
The #1 Training Program in the financial industry to get you started.
Mentorship and professional development training throughout your entire career.
Leading industry products and solutions built on an integrated technology platform.
Financial support for professional designations and certifications, Series 6 & 63, Series 7 and CFP
The opportunity to design your roadmap to leadership and specialized roles.
A culture that promotes diversity, teamwork, work/life balance, recognition and rewards.
A rewarding career, with extraordinary income potential and a variable compensation model including; recognition and bonuses, where hard work directly relates to your sales results.
LOCATION:
Cincinnati, Ohio
In-person the first year
DESIRED SKILLS & EXPERIENCE:
Strong community engagement
BA or BS degree from a four-year institution
Candidate must be an accomplished communicator with strong verbal and written skills
Prior sales and/or business experience preferred
Entrepreneurial, self-starter
Commitment to Growth - Personally, Professionally, and Financially
COMPENSATION & BENEFITS
While you help provide financial security to your clients, Northwestern Mutual is committed to offering Financial Advisors a comprehensive compensation and benefits program, which includes:
Comprehensive Medical Coverage
Retirement Package (401k) & Pension Plan
Group Life and Disability Income Insurance
Accelerated Commission with training bonus
Paid Licensing/Credentialing
World-renowned training & development
Sales execution team support
Leadership Opportunities
Stipends & Allowance
At Northwestern Mutual, you'll have access to top training, technology, planning tools, and supportive mentors to help you deliver expert advice to your clients. As you build relationships with clients and help them build a plan to achieve their financial goals.
Devotion to its policy owners has led Northwestern Mutual through 164 years of industry success. Some of our accolades include:
Fortune 100 Company
Number one "World's Most Admired" company by Fortune magazine for over 25 years
Named one of the "50 Best Companies to Sell For" by Selling Power magazine
Named one of the "50 Best Places to Launch a Career" by BusinessWeek magazine
Top 5 independent broker-dealers
Northwestern Mutual has always received the highest possible financial strength ratings from the four major rating agencies:
A.M. Best: A++
Fitch Ratings: AAA
Standard & Poor's: AAA
Moody's Investors Service: AAA