Financial Representative Internship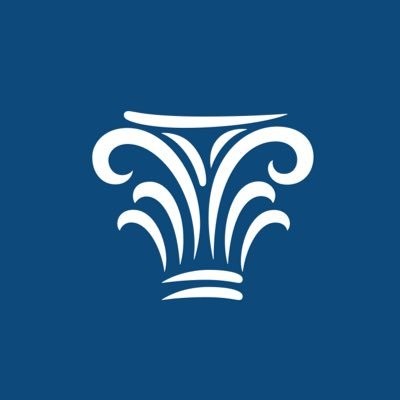 Northwestern Mutual
Accounting & Finance
Milwaukee, WI, USA
Posted on Tuesday, November 14, 2023
Financial Representative Intern/FR
Company: Northwestern Mutual
Milwaukee - Brookfield - Mequon - Racine
January and Summer start dates available!
**MUST BE LOCATED IN GREATER MILWAUKEE, MEQUON, OR RACINE AREA AT TIME OF TRAINING
Top Reasons Why You Should Work for Northwestern Mutual as a Financial Rep.
• Fortune 100 company (2021)
• Top 5 Internship for Financial Services
• One of the world's most Admired Companies for 7 consecutive years
• America's Greatest Workplaces for Diversity (2023)
• Forbes' Best Employers for Diversity (2018-2020)
• Unsurpassed financial strength
• Real world experience within the Financial field
• Flexible schedule
BEGIN YOUR PROFESSIONAL DEVELOPMENT AS AN INTERN WITH NORTHWESTERN MUTUAL
One of America's Top 10 internships according to Vault.com, Northwestern Mutual Financial Representative interns strive to understand their clients' financial goals and visions to uncover financial solutions that put them on a path to achieve their financial dreams.
Our Financial Representative interns come from varying academic backgrounds and experiences to build rewarding practices and relationships with our clients. As you excel in your internship, you will be supported by our network of seasoned specialists, award-winning training programs and mentoring opportunities to help your clients and to build your practice.
Qualified candidates will have strong interpersonal skills, be self-motivated, and have a history of personal success. We're looking for individuals who have integrity, values and ethics. We want candidates who are determined to succeed, are coachable (willing to learn and receive feedback), and have a goal-oriented/competitive natures.
THE OPPORTUNITY:
Representatives help clients to achieve and maintain financial security by creating tailored financial plans that fosters the most optimal success.
Develop rapport with clients and foster long-term relationships
Build and maintain client bases, keep current client financial plans up-to-date and build a portfolio of new clients on an ongoing basis
Flexible work schedule to fit your school schedule
Provide dedicated and focused client experiences
Compensation just like a full-time financial professional
Annually, 33% of interns are offered full-time positions upon graduation
BY JOINING OUR TEAM, YOU'LL HAVE ACCESS TO:
An award-winning training program to help you get started.
Mentorship and professional development training throughout your entire career.
A culture that promotes diversity, teamwork, work/life balance, recognition and rewards.
The opportunity to design your roadmap to leadership and specialized roles.
Leading industry products and solutions built on an integrated technology platform.
Financial support for professional designations and certifications, such as the CFP® certification or Series 6 & 63 licenses, which will boast your career from Financial Representative intern to Financial Advisor.
A rewarding career, with extraordinary income potential and a variable compensation model, including recognition and bonuses, where hard work directly relates to your results.
https://www.northwesternmutual.com/office/wi/milwaukee/20692057/careers-in-finance/finance-internships
WHO WE ARE:
At Northwestern Mutual, we believe that everyone deserves to "spend their lives living" and that a strong financial plan is the cornerstone for ensuring that reality! Our version of financial planning helps you live your best life, your whole life. With a financial plan, you won't have to hope for the life you want, you can choose to live it.
Our teams of financial advisors across the nation embody these beliefs and are committed to helping clients reach their financial goals. With over 70% of American's citing that their financial planning needs improvement, a career with Northwestern Mutual provides abundant opportunities to serve this growing need!
Recognized by FORTUNE as one of the "World's Most Admired" companies, Northwestern Mutual has been among the leaders in the financial services industry for nearly 165 years and has a proven track record of financial success.
Salary: $400.00 - $3,000.00 per month