ASSISTANT FINANCIAL REPRESENTATIVE (AFR) - LEGACY SPORTS FINANCIAL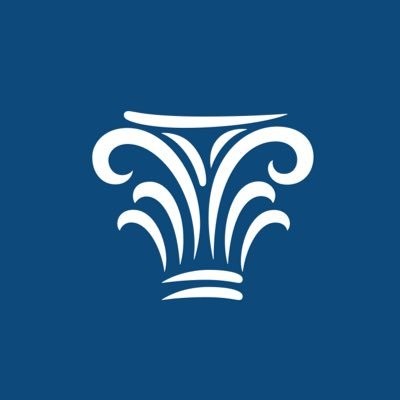 Northwestern Mutual
Accounting & Finance
Melbourne, FL, USA
Posted on Tuesday, November 14, 2023
Overall Function
The Assistant Financial Representative (AFR) specializes in client service and supporting the financial representative as he/she focuses on building his/her practice and client relationships. An AFR also ensures the continuation of an efficient, effective and organized office. This individual is a liaison between the network office and home office as well as the financial representative and clients. Specific responsibilities may include but are not be limited to:
Support
· Handle case notes, process correspondence and maintain client case files.
· File new statements, account forms and other insurance/investment-related materials
· Maintain financial representative's calendar and schedule follow-up appointments.
· Answer and direct telephone calls as appropriate
· Process client/prospect reservations for marketing events such as seminars and assist in the preparation of Seminar materials and event mailings
· Maintain supplies of current insurance/ investment-related marketing materials
· Input data, print proposals and gather information at direction of financial representative in preparation for Client/prospect meeting
· Contact clients to set up follow-up meetings with representative
· Contact clients to confirm receipt of forms or request return of completed form and maintain current client Information
· Monitor Daily Status Report (DSR) and expedite any additional underwriting requirements
· Communicate with home office, NMIS and fund families to supply or obtain information
· Prepare/print letters of instruction for client signature
· Prepare policies for delivery
· Maintain check logs
· Send client birthday cards and schedule birthday/age change appointments for representative
· Generate lead letters and implement marketing programs
Client Service Support | Non-Securities PRODUCTS
· Participate with the support of employing financial representative in various activities of the sales cycle for non-securities products
· Develop and execute cross-selling plans for non-securities products
Contact clients, prospects and centers of influence for appointments and referrals to generate interest in non-securities related products
Meet with clients to complete non-securities insurance related applications
· Initiate and perform sales of non-variable Additional Purchase Benefit (APB) and term conversions
Actively participate in conservation of existing non-securities business
· Review insurance applications, conversions and policy changes for completeness and accuracy
· Arrange medical, paramedical and any exams necessary for underwriting
· Provide current status and account values for non-securities related accounts
· Contact and advise clients regarding late payments and other non-securities sales and service related issues
· Consult with clients on impact of changes to non-securities related products
· Process incoming non-securities related insurance service requests from clients (address changes, bank change information, loan requests and ISA service inquiries)
Client Service Support | Variable Insurance/Annuity and Investments
· Gather information for registered representative's meeting with clients/prospects (prospectuses, annual reports, Morningstar reports) and enter data into planning software (non-asset allocation components only)
· Prepare account summaries for variable and securities owners
· Print and distribute NMIS related forms to existing clients
· Review variable insurance/annuity applications, conversions and policy changes for completeness and accuracy and return to registered representative (RR) if missing information
· Review NMIS forms for completeness and return to RR if missing information
· Arrange medical, paramedical and any exams necessary for underwriting
· Monitor Items for Attention (IFA) and bring any action items to the RR's attention
· Complete order tickets and new account forms based on information obtained by RR
· Identify need for switch letters and discuss with RR
· At RR's direction, initiate fund/NMIS transfers, exchanges and redemption requests
· Receive and forward checks and related paperwork to the network and home office investment operation areas
· Work with network office, NMIS and fund families to resolve client account issues
· Provide account values and performance to clients at the direction of RR
Qualifications
· Health and Life licensed or gain licensing within 3 months of employment
· Financial Service or Insurance industry experience preferred
· Associate Agent Contract required
· Experience in administrative support or customer service, preferably in the financial services and/or insurance Industry
· Excellent oral and written communication skills
· Familiarity with Microsoft applications and data entry and information retrieval software
· Demonstrated organizational and time management skills and ability to multitask, set priorities and meet Deadlines
· Strong attention to detail with the ability to work with a high degree of accuracy
· Ability to proactively identify what needs to be accomplished and take action as appropriate
· Has interest in learning on a continuous basis
· Ability to embrace change and work in a fast-paced environment
· Ability to work both independently and in a team
· Ability to maintain confidentiality