Financial Representative (Training Provided, Career Changers Encouraged)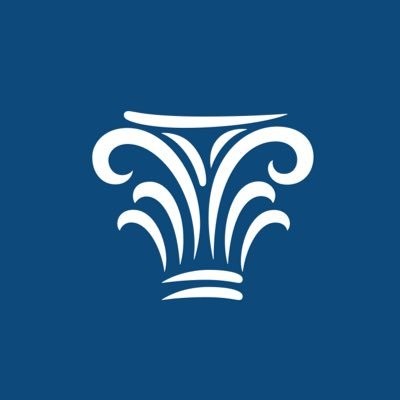 Northwestern Mutual
Accounting & Finance
Lafayette, LA, USA
Posted on Tuesday, November 14, 2023
GET MORE OUT OF YOUR CAREER
Choose a career where changing someone else's life for the better is also life-changing for you – personally, professionally, and financially.
Northwestern Mutual – Lafayette is seeking a new Financial Representative to join our firm. A successful applicant will have strong interpersonal and communication skills, have a demonstrated history of personal success, would thrive in an entrepreneurial environment, value professional interdependence with a world-class company, and have a demonstrated interest in community impact and business development.
We've been helping clients achieve financial security for nearly 160 years. We are searching for an individual to help us carry on that tradition, by joining our firm in our Lafayette office.Finance background is not needed – successful advisors come from a wide range of backgrounds and experiences. Our award-winning training equips you with the education, skill-building, and development strategies you need to be successful and confident in this career. With additional access to nationwide mentors and leaders, we will surround you with resources to help in your financial expertise, including but not limited to: Personal Planning Analysis - Asset & Income Protection - Education Funding - Investment & Advisory Services - Trust Services - Retirement Solutions - Business Needs Analysis
Financial Representatives at Northwestern Mutual helps their clients live more and worry less through our personalized approach to financial planning. As a business owner, they spend their days acquiring clientele and finding financial solutions with help from our industry-leading training, mentors, and products.
Our financial professionals help clients reach their goals by developing and implementing financial plans to show clients where they are today, plan where they want to go tomorrow, and provide the financial tools and support to help them get there. Discover your earning potential, craft a workday around your life, and make an impact every day. Here, hard work pays off.
Many people (50 percent) find their calling in financial services after working in other industries.
You could be right for this opportunity if you have:
· Professional work experience or 4-year degree
· Entrepreneurial ambitions
· History of success
· Excellent time-management skills
· Desire for continuous learning
· Interpersonal relationship skills
· Legal authorization to work in the US without sponsorship
Compensation & Benefits
· Commission structure to support early development
· Unlimited earning potential
· Renewable income
· Bonus programs and expense allowances
· Support for insurance licensing, SIE, Series 6 & Series 63 or Series 7 & Series 66
· Retirement Package and Pension Plan
· Income Growth Opportunity:
This career is primarily commission based and includes stipends and bonuses. It allows you to control what you would want to earn at any given time in your career. To give you an idea, our financial professionals are making on average:
Average vs Top 25%
Year 1 | $75,813- $106,000
Year 3 | $103,000 - $202,000
Year 5 | $139,000 - $289,000
Year 10 | $332,066 - $490,000
Year 15 | $341,000 - $790,000
Why join Northwestern Mutual:
#90, Fortune 100 company (2022)
Forbes' Best Employers for Diversity (2018-2022)
Top 10 US Independent Broker-Dealers1
#1 Amongst Life Insurers Most Admired Companies2 for Financial Soundness
Best Place to Work for LGBTQ+ Equality- Human Rights Campaign Corporate Equality Index (2015-2022)
$224 billion3 (retail investment client assets held or managed)
FORTUNE 2023 Worlds Most Admired companies
1 Ranking for Northwestern Mutual Investment Services, LLC. Sources: Financial Advisor magazine and InvestmentNews, April 2022.
2 To determine the best-regarded companies in more than 50 industries, FORTUNE asked executives, directors, and analysts to rate enterprises in their own industry on nine criteria. Details at fortune.com
3 Combined client assets of NMIS and NMWMC as of June 30, 2021
Job Type: Full-time
Monday to Friday
Flexible schedule / Self-determined schedule
Supplemental pay types:
Preferred Education:
Benefits:
Dental insurance
Flexible schedule
Flexible spending account
Health insurance
Health savings account
Life insurance
Disability Income Insurance
Parental leave
Professional development assistance
Retirement plan
Vision insurance
REACH OUT TODAY!
Job Types: Contract, Full-time
Ability to commute/relocate:
Lafayette, LA 70508: Reliably commute or planning to relocate before starting work (Required)
Work Location: In person