Litigation Paralegal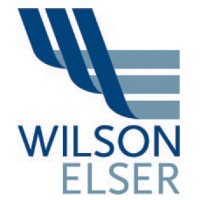 Wilson, Elser, Moskowitz, Edelman & Dicker
Legal
Milwaukee, WI, USA
Posted on Thursday, September 14, 2023
Wilson Elser's Milwaukee office is looking for an experienced litigation paralegal to join our Paralegal Service Center. This Paralegal Service Center in Milwaukee supports a wide variety of practice areas in all of our 40 national offices. This position will join a team working for a major national client. If you are looking for the next step in your career and enjoy fast-paced litigation work, please apply.
The Firm
Wilson Elser is a full-service and leading defense litigation law firm who faithfully serves our clients with more than 1,000 attorneys, across 42 offices in the United States and one in London. Founded in 1978, we rank among the top 200 law firms identified by The American Lawyer and 53rd in The National Law Journal's survey of the nation's largest law firms.
The Position
Qualifications
Bachelor's degree required
3+ years' experience as a litigation paralegal in a fast paced, high volume, team oriented environment
Experience with pretrial discovery, hearings, arbitration and trial preparations are helpful
Must be able to prioritize tasks for multiple attorneys
Must be able to multitask and successfully manage a variety of demands daily
Clear and effective communication skills both orally and written
Strong computer skills with proficiency in MS Office Suite and document management systems.
Must be able to work independently and be proactive
Responsibilities
Draft discovery requests and answers
Draft stipulations, orders, motions to compel, motions for show cause, notices of IME
Redact claim files
Process and follow up on authorizations for the receipt of medical, employment, worker's compensation, disability, tax, union, educational and other records
Communications with experts, including IME doctors, in particular the selection of materials to be sent to experts
Prepare records, review and prepare exhibits, and trial preparation
Review, analyze and organize document productions by opposing parties and co-defendants
Review file for outstanding discovery in preparation for court appearances, pleadings, depositions and trial preparation
Determine, prepare and organize material needed for expert witness review
Assemble chronologies of key documents
Manage documents and organize case files
Trial preparation, including determination and preparation of exhibits, witness materials, and pre-trial filings
Prepare supportive materials for mediations
Facilitate ESI collection and review
Prepare materials and exhibits for depositions
Why Should You Apply?
Excellent Benefits including a 401k match
Generous PTO plan
Excellent growth and advancement opportunities
Corporate Discount Plans
Interested?
Wilson Elser is a firm who focuses their commitment to both their clients and you! Please consider joining our team by sending your credentials to Careers@wilsonelser.com and putting "Milwaukee Paralegal" in the subject line.We believe in creating a work environment free of barriers and bias, where individual outlooks and talents are respected and valued. Our firm's policy is to ensure an equal employment opportunity without discrimination or harassment based on race, color, national origin, religion, age, sex, disability, citizenship, marital status, sexual orientation or any other characteristic protected by the law.