Intellectual Property Paralegal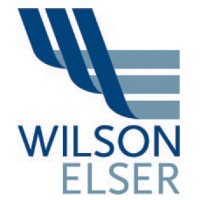 Wilson, Elser, Moskowitz, Edelman & Dicker
Legal
New York, NY, USA
Posted on Tuesday, October 31, 2023
Wilson Elser is currently seeking a Paralegal to join a fast-paced, successful Intellectual Property team. This role can be located in either our Garden City, NY office or our White Plains office.
This is an excellent opportunity for those seeking to gain experience with an office of a national law firm, especially those who have excellent computer skills and / experience in Intellectual Property matters. The candidates for this role can expect to enhance their proven experience in Intellectual Property Law and Commercial Litigation.
The Firm


Wilson Elser is a full-service and leading national law firm that faithfully serves our clients with more than 1000 attorneys across 42 offices in the United States and one office based in the UK. Founded in 1978, we rank among the top 200 law firms identified by The American Lawyer and 53rd in The National Law Journal's survey of the nation's largest law firms.
The Position

Qualifications


Must have a Bachelor's degree
2 - 3 years of immediate prior paralegal experience with a concentration in trademark and copyright matters
Able to quickly learn proprietary software systems and databases
Proficiency with Excel spreadsheets and PowerPoint
Strong communication and writing skills; attention to detail is imperative
Must be proactive, responsive, and capable of managing multiple projects for different attorneys, with a consistent high quality of work
Demonstrated ability to adhere to deadlines
Able to thrive in a team-based, fast-paced environment


Responsibilities


Managing the Trademark Docket on a specialized software platform, including entry of new domestic, international, and foreign national trademark applications, review and docketing of deadlines, and entry of amendments to application and registration data in the Trademark Docket on a consistent and ongoing basis
Communication regarding trademark matters with handling attorneys, clients, the USPTO, and foreign counsel
Preparing client trademark docket reports and responding to requests from handling attorneys and clients for status updates on trademark matters
Preparing reports on office actions, amendments required in trademark application matters, certificates of registration, and grants of protection
Communicating with foreign counsel on required Powers of Attorney and obtaining legalized documents as needed for foreign trademark matters
Written discovery preparation and compliance supervision -- internal and external
Witness interaction for critical information gathering, and deposition process
Discovery and substantive motion support, such as drafting and preparing, as commensurate with skill set


Why Should You Apply?


Excellent Benefits including a 401k match
Generous PTO plan
Excellent growth and advancement opportunities
Corporate Discount Plans


The annualized salary range for this position is $50,000 to $60,000.Actual pay will be adjusted based on experience and other job-related factors permitted by law
.
Interested?


Wilson Elser is a firm who focuses their commitment to both their clients and you! Please consider joining our team by applying online or sending your credentials to Careers@wilsonelser.com and putting "IP Paralegal" in the subject line.
We believe in creating a work environment free of barriers and bias, where individual outlooks and talents are respected and valued. Our firm's policy is to ensure an equal employment opportunity without discrimination or harassment based on race, color, national origin, religion, age, sex, disability, citizenship, marital status, sexual orientation or any other characteristic protected by the law.