Professional Development Coordinator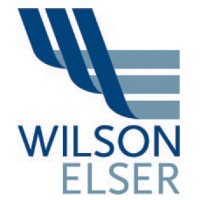 Wilson, Elser, Moskowitz, Edelman & Dicker
Operations
Chicago, IL, USA
Posted on Friday, November 3, 2023
Wilson Elser's Chicago office is currently seeking a Professional Development Coordinator.
This is a great opportunity to join a growing Professional Development department and support the firm's planned and envisioned learning, development and engagement initiatives for its 1000+ attorneys across 44 offices. This position is a hybrid role offering flexibility to work partially remote and other days in the office. The candidate will ideally be located in Chicago and reports to the firm's Director of Attorney Development and Engagement.
The Firm


Wilson Elser is a full-service and leading defense litigation law firm that faithfully serves our clients with more than 1,000 attorneys across 44 offices in the United States and one in London. Founded in 1978, we rank among the top 200 law firms identified by The American Lawyer and 53rd in The National Law Journal's survey of the nation's largest law firms.
The Position

Qualifications


Bachelor's Degree required.
Familiarity with governing MCLE rules and ideally two years of experience handling CLE compliance for lawyers within a law firm setting.
Strong interpersonal and communication skills.
Good time management skills and confidence working in a deadline-driven environment.
Ability to handle and maintain sensitive or confidential information.
Organized, detail-oriented, competent follow-through skills.
Proficiency with Microsoft Word, Excel and PowerPoint, in addition to Adobe Acrobat Pro DC.


Requirements


Administration and coordination details for Wilson Elser Institute (WEI) annual Associate Core Training and WEI National Trial Advocacy Training and annual Mock Trial program
Draft and circulate invites for WEI training audiences, create initial PPT slides, make edits to program materials/slide decks, distribute program invitations and reminders
Liaise with local office leaders to reserve conference rooms for Zoom or Teams webinars and secure audio/video equipment, meals and refreshments for internal training programs
Maintain CLE database and MCLE Board relationships and renewals, firm-wide training calendar, surveys/evaluations, attendee lists, and presenter information for internal, locally-driven and national programs
Collect sign-in sheets and monitor attendance files for WEI training and other offered CLE courses through the firm's affinity groups; validate attendance in CE Manager and assist with issuing certificates to attendees and faculty
Oversee the PD Assistant's roster of names for the firm's Practicing Law Institute (PLI) membership; help determine PLI programs appropriate for practice groups or attorneys by jurisdiction
Provide in-session support (in-room or online as required) and troubleshoot issues that arise during internal webinars including coordinating the response to any technology issues
Interact with industry vendors to support ongoing or new learning initiatives; handle processing of invoices as needed
Support the evaluation of training solutions; schedule meetings with vendors and guest speakers; suggest improvements for ongoing evolution and refinement of offered training
Other related duties and special projects as assigned and flexibility to meet after traditional hours of business requests if and when needed


Why Should You Apply?


Excellent Benefits including a 401k match
Generous PTO plan
Excellent growth and advancement opportunities
Corporate Discount Plans


Interested?


Wilson Elser is a firm who focuses their commitment to both their clients and you! Please consider joining our team by applying online or sending your credentials to Careers@wilsonelser.com and putting "Chicago Professional Development Coordinator" in the subject line.
We believe in creating a work environment free of barriers and bias, where individual outlooks and talents are respected and valued. Our firm's policy is to ensure an equal employment opportunity without discrimination or harassment based on race, color, national origin, religion, age, sex, disability, citizenship, marital status, sexual orientation or any other characteristic protected by the law.