Legal Secretary (Orange County)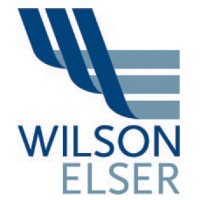 Wilson, Elser, Moskowitz, Edelman & Dicker
Administration, Legal
Los Angeles, CA, USA · Los Angeles, CA, USA
Posted on Sunday, November 12, 2023
Legal Secretary


Wilson Elser's Orange County office is currently seeking a Legal Secretary to join a fast-paced team.
This is an excellent opportunity for legal professionals seeking to expand their careers who are interested in gaining fast-paced professional experience with a national law firm.
The Firm


Wilson Elser is a full-service and leading defense litigation law firm who faithfully serves our clients with more than 1,000 attorneys, across 42 offices in the United States and one in London. Founded in 1978, we rank among the top 200 law firms identified by The American Lawyer and 53rd in The National Law Journal's survey of the nation's largest law firms.
The Position

Qualifications


Must have 5+ years California Litigation experience; experience in insurance defense is a plus
Prior experience with e-filing and litigation procedures and processes
Familiarity with State and Federal court procedures and rules
Must be a team player
Excellent organizational skills with the ability to integrate into a fast-paced environment
Able to prioritize and multitask / organize yourself to be able to concurrently manage several tasks
Able to provide support to multiple attorneys
Able to work independently; self-motivated
Must know Microsoft Office Suite (Word, Outlook, Excel); Familiarity with iManage/eDockets a plus
Strong written and verbal communication skills


Responsibilities


Prepare legal filings: format documents, pull exhibits, proofread and redact documents
Draft and send routine correspondence
Prepare court forms such as notices and other simple pleadings
E-file court filings in both State and Federal court, in this and other jurisdictions
Open new matters / process matters for closing
Document management and organization
Ensure that documents are properly saved to the Document Management System
Ensure continued familiarity with court/agency rules and filing procedures as well as client guidelines
Create and maintain case contact sheets
Calendaring: as needed, maintain attorney calendars and ensure all dates/deadlines and details are calendared
Deposition scheduling
Engage with attorneys, clients, vendors and court personnel in support of successful case workflow
Manage expense reimbursements
Manage bills for third party vendors, process check requests and follow up with accounting
Manage various administrative tasks


Why Should You Apply?


Excellent Benefits
Generous PTO plan
Excellent growth and advancement opportunities
Corporate Discount Plans


The annualized salary range for this position is $65,000 to $80,000. Actual pay will be adjusted based on experience and other job-related factors permitted by law
.
Interested?


Wilson Elser is a firm who focuses their commitment to both their clients and you! Please consider joining our team by sending your credentials to Careers@wilsonelser.com and putting "Los Angeles Legal Secretary" in the subject line.
We believe in creating a work environment free of barriers and bias, where individual outlooks and talents are respected and valued. Our firm's policy is to ensure an equal employment opportunity without discrimination or harassment based on race, color, national origin, religion, age, sex, disability, citizenship, marital status, sexual orientation or any other characteristic protected by the law.