Sea Cargo Executive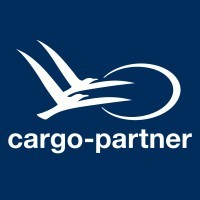 cargo-partner
Singapore
Posted on Wednesday, May 3, 2023
Are you working for a freight forwarder but feeling undervalued, underpaid and demotivated? Are you struggling to see a clear route to progression?
At cargo-partner our company motto is 'we take it personally', this includes both our clients and employees as we pride ourselves on our people development and internal promotion, recognition, employee satisfaction, and ensure that everyone feels like a valued member of the cargo-partner family.
We are currently recruiting a Sea Freight Operator to join our amazing operations team in Singapore where you will be responsible for the A-Z handling of Sea cargo shipments while providing excellent customer service, and where your line manager is ready to train and support you in your personal development. This is a great time to join our business as we are experiencing exponential growth so whether you're looking for a step up in your career or to kick-start your career, cargo-partner offers an abundance of opportunity.
Who are we?
cargo-partner are a global info-logistics provider offering a comprehensive portfolio of air, sea, land transport and warehousing solutions. With nearly 40 years expertise in information technology and supply chain optimization, we design tailor-made services for a wide range of industries to create competitive benefits for our customers all around the world. We are a diverse workforce with over 160 offices in more than 40 countries across the globe with new locations already in the pipeline for this year as we look to continue our growth.
What will be your day-to-day responsibilities?
·
Handle day-to-day business cases in the area of sea cargo shipments and delivering of shipments in accordance with the procedures for dispatching and delivering
·
Issue and monitor transportation documents, collects documents for dispatching and delivering of shipments
·
Organize the admission of the shipments into the customs warehouse, export customs clearance, loading into the vessel and the dispatching of shipments
·
Make rate offers to customers and partners
·
Interface with customers / agents to take booking; coordinate shipments; troubleshoot issues; and provide updates on service disruptions etc.
·
Communicate with clients, which goes hand in hand with troubleshooting. Dealing with different situations will however challenge your assertiveness, ability to think outside of the box and solve problems.
·
Interact with our business partners. You can take an advantage of interactions with agents, shipping companies and customs bodies because it enables you to learn more about business and grow your professional network.
What does an ideal candidate look like?
·
At least 3 years of experience in a similar role in the freight forwarding industry
·
High competency in handling Sea cargo shipments
·
Fluent in English, both written and verbal
·
Demonstrative problem solving skills
·
A passion for transport and logistics
·
Ideally educated to degree level
Why choose cargo-partner?
·
We can offer a comprehensive career plan with professional growth opportunities working in a business with a relatively flat organizational structure
·
The opportunity to join a business that is investing in growth in the region
·
Autonomous role with the ability to implement your of own initiatives
·
Dynamic work in a stable international company with a leading position in the air and sea freight market
·
An excellent basic salary and benefit package – 13th month bonus, medical insurance etc.
At cargo-partner we understand that our people are our greatest asset so if you're interested in working for a company than truly values and supports their workforce then please submit your application; or if you'd like to discuss the role in a little more detail please contact me:
jacob.smith
@cargo-partner.com
PLEASE NOTE: Our office in located in Loyang, East Singapore, please only apply if you are happy with this office location
Company Introduction:
cargo-partner is a privately owned full-range info-logistics provider offering a comprehensive portfolio of air, sea, land transport and warehousing services, with special expertise in information technology and supply chain optimization. The company operates over 140 offices in over 40 countries around the world to create fast and efficient solutions for a wide range of industries. With the SPOT platform, cargo-partner ensures easy cooperation and full transparency throughout the supply chain.
If you are looking for a challenging position in an innovative and dynamic international company, we want to get to know you!