Branch Manager - Air Freight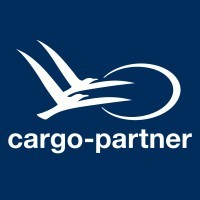 cargo-partner
Amsterdam, Netherlands
Posted on Friday, May 26, 2023
Our teams are very proud of our highly supportive and friendly culture which has undoubtedly been a key factor in our phenomenal growth and progress:
- Having doubled our turnover to over Euro 2 billion, we now have over 40 offices in 140 countries and 4000 employees and have further ambitious plans in the pipeline.
- We have just had our most profitable year ever and our expansion plans are in full flow.
- Last we significantly expanded our global network of offices, which included new openings in both Barcelona, Mexico City and Chicago. Madrid is opening in June 2023.
We have some exciting growth plans in the Benelux and with the significant investment we are now looking for a commercially focused Branch Manager who has good experience within Air Freight sales and Branch management.
As Branch Manager you will enjoy leading and being part of our highly successful Amsterdam operation. It has a highly talented, professional and stable team that take a pride in delivering a first class customer service experience but also know how to have fun!
This is a highly pivotal role and we are seeking someone that can take the business onto its next level of achievement and development via your robust commercial strategic skills to further improve our results.
Our expansion will not only further opportunities in the Benelux but also on an international level. As we continue to grow, our global network there simply could not be a better time to join the cargo-partner family.
What You Will Do:
Direct the overall operational planning for the operations teams in accordance and alignment with the branch strategy
Process review and continual improvement through KPS result. Compile and maintain SOP'S
Ensure the Branch Operational costs are agreed by the Managing Director
Meet goals and metrics, whilst managing and reviewing profit reports
Communicate with customers promptly & effectively
Maintain close coordination with overseas offices for pre-shipment and post-shipment documentations
Monitors working discipline and assesses the work and results of the employees
People leadership and planning for the branch in cooperation with the country Managing Director
Product Managment
Assist with commercial/sales initiatives to maximize branch profits.
The Background And Skills We Are Seeking:
Robust and stable freight forwarding background, ideally with a Sales/Commercial background with a strong focus on ideally Air or Air and Sea operations, underpinned with strong Leadership competencies or you'll be a Business Development Manager that wishes to move into operations
Bachelor's Degree or equivalent work experience
Extensive leadership experience including strong working knowledge of Air and Sea Operations
Analytical approach to daily problem solving and ability to anticipate coming situations
Ability to meet sales targets and production goals.
Excellent organizational skills, result driven and customer focused
High Integrity, ability to coach and mentor while creating a solid team
Good Product Management experience
What We Can Offer:
We offer a competitive salary and benefit package and a career plan with professional growth opportunities; as our business is constantly growing you will have a chance to progress and grow with the company. We are a company with open culture where our focus is on our people - they create our strength. We enable you to come up with creative ideas and we will always listen. Finally, we can offer stability of employment working in a stable international company with a leading position in the air and sea freight market.
At cargo-partner we understand that our people are our greatest asset so if you're interested in working for a company than truly values and supports their workforce then please submit your application; or if you'd like to discuss the role in a little more detail please contact me:
Company Introduction:
cargo-partner is a privately owned full-range info-logistics provider offering a comprehensive portfolio of air, sea, land transport and warehousing services, with special expertise in information technology and supply chain optimization. The company operates over 140 offices in over 40 countries around the world to create fast and efficient solutions for a wide range of industries. With the SPOT platform, cargo-partner ensures easy cooperation and full transparency throughout the supply chain.
If you are looking for a challenging position in an innovative and dynamic international company, we want to get to know you!