Optometrist Port Macquarie Settlement City OPSM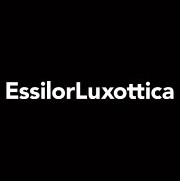 Luxottica Group SpA
Port Macquarie NSW 2444, Australia
Posted on Tuesday, July 25, 2023
Location:
Port Macquarie, AU, 2444
We are EssilorLuxottica, a global leader in the design, manufacture and distribution of ophthalmic lenses, frames and sunglasses. Formed in 2018 by the combination of Essilor and Luxottica, our Company combines two centuries of innovation and human endeavour to elevate vision care and the consumer experience around it. We are home to the most loved and widely-recognized vision care and eyewear brands in the world. Our proprietary eyewear brands include Ray-Ban, Oakley, Costa, Vogue Eyewear, Persol and Oliver Peoples, complemented by over 20 prestigious licensed brands. Our advanced lens technologies include Varilux, Crizal, Eyezen, Stellest and Transitions. We offer superior shopping and patient experiences with a network of 18,000 stores including world-class retail brands like Sunglass Hut, LensCrafters, Salmoiraghi & Viganò and GrandVision.
Every day, EssilorLuxottica's 180,000 employees in 150 countries work towards a common mission to help people see more and be more. In 2021, the Company's milestones included a collaboration with Meta to launch Ray-Ban Stories smart glasses; the acquisition of GrandVision bringing 39,000 new employees into our family; expansion of our International Employee Shareholding community, and the launch of Eyes on the Planet, our strategic approach to sustainability.
In Australia and New Zealand, we operate the iconic retail and eye care brands: Sunglass Hut, OPSM, Ray-ban and Laubman & Pank.
OPSM – Port Macquarie : The lovely seaside town of Port Macquarie sits on the mouth of the Hastings River on the NSW mid North Coast. Explore the beautiful beaches and rainforest, then discover whale watching, award winning restaurants and the Hastings River wine region
At OPSM we are about innovation. We use the most cutting-edge products and technologies, and collaborate with an amazing collective of knowledgeable and experienced optical professionals. As a leading eye care and eyewear retailer, we have been looking after the eyes of Australians and New Zealanders for over 90 years
We currently have an amazing opportunity for a new graduate or experienced optometrist to join our Port Macquarie Settlement City team. This role would suit a practitioner with a special interest in ocular pathology. This recently renovated store is equipped with our latest Clarifye technology with Optos Daytona, OCT, retinal camera, Topography, Auto refractor/K, pachymetry, Biometry, Cataract Retro-Illumination, I-Care, NCT and VF. Pre-testing is performed by the retail team and you then still have 30minutes with each of your patients to give them the time and care they deserve as well as enhanced job satisfaction.
We can offer you access to great clinical and business ideals, the opportunity to work alongside other experienced optometrists and you will also get to play a pivotal role in building loyal and trusting relationships with the community to grow the practice.
At OPSM we can offer you an opportunity to make a real difference in the way people see the world. You will be able to access many opportunities for continuing professional development through financially supported industry training, peer learning communities and product training. An attractive salary and relocation package is available for the right candidate as well as a generous product allowance for you to enjoy wearing our premium brands and other benefits too. You will also have the opportunity to join our mission to help the world see by participating in the OneSight outreach program.
Next Steps
To be considered for this opportunity, please click apply and send your cover letter and resume today!
Essilor Luxottica has announced it will be requiring Australian and New Zealand team members to be fully vaccinated against COVID-19 (subject to medical and religious exemptions).

As an inclusive, team-first company, our people are at the core of everything we do.
We are a highly diverse group of over 80,000 individuals in 150 countries, we are united as one enthusiastic community of dedicated, fun and passionate people. We have always been committed to making the best glasses possible to enable people to enjoy the beauty of life in all its forms.
A unique brand portfolio that includes proprietary brands such as Ray-Ban, Oakley, Vogue Eyewear, Persol, Oliver Peoples and prestigious licensed brands such as Giorgio Armani, Burberry, Bulgari, Chanel, Valentino and Versace is among Luxottica's core strengths.
We care deeply about creating a workplace where our team members feel valued, respected and empowered. We are committed to providing equal opportunity regardless of gender identity, ethnicity, disability, sexual orientation or life stage.
We value flexibility, and encourage our team members to work in ways that meet their work/life commitments and support their wellbeing.
We work hard to create a safe and inclusive environment for all, and most importantly, we're all about creating better experiences – for our customers and for each other.

Job Segment: Pathology, Ophthalmic, Optometry, Healthcare