LOGISTICS INTERNSHIP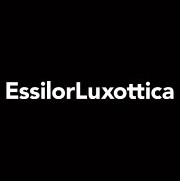 Luxottica Group SpA
Operations
Italy
Posted on Wednesday, September 6, 2023
We are EssilorLuxottica, a global leader in the design, manufacture and distribution of ophthalmic lenses, frames and sunglasses. The Company brings together the complementary expertise of two industry pioneers, one in advanced lens technologies and the other in the craftsmanship of iconic eyewear, to create a vertically integrated business that is uniquely positioned to address the world's evolving vision needs and the global demand of a growing eyewear industry.
With over 180,000 dedicated employees in 150 countries driving our iconic brands, our people are creative, entrepreneurial and celebrated for their unique perspectives and individuality. Committed to vision, we enable people to "see more and be more" thanks to our innovative designs and lens technologies, exceptional quality and cutting-edge processing methods. Every day we impact the lives of millions by changing the way people see the world.
AREAS of RESPONSIBILITIES and RELATED ACTIVITIES

• Provide adequate reporting and power point presentation for the scheduled weekly and monthly meetings
• Analyze service and cost trend through variance analysis
• Drive weekly alignment with the 4 Logistics regions (EMEA//NA//APAC//LATAM)
• Detect and proactively communicate to supervisor and upper Logistics management any issue preventing service disruption or deviation from target cost curve
• Support what if analysis and develop Logistics business cases needed to enhance the supply chain model
• Simplification of data collection structure, step changing the approach from Office based reporting to Digital platforms/SAP

Skills
Technical Skills-Professional knowledge

(Order the technical skills needed by importance, specifying a title for each one)
• Use of Microsoft Office 365 suites (excel, power point etc…)
• Digital enthusiast, familiar with digital transformations
• Good communicator across all levels both towards internal stakeholder and external Suppliers
• Target Oriented
• Demonstrable problem solving skills with an ability to manage complexity and ambiguity
• Excellent self-management practices
• Proactive, energetic and committed
• Flexible, adaptable and pragmatic
Overall comments
The position will focus on running and developing service and economic analysis of International network ensuring timely and accurate reporting of key measurements of Network performance. This is accomplished by participating to Logistics but cross functional meetings and projects, leveraging operational understanding and connecting with internal and external parties to come to the best quantitative control framework to support decision making process and network improvement.
Other responsibilities will include supporting budget process both for KPIs and expenditure granting alignment with the Logistics Controlling team to meet Function // Divisional and overall Company objectives within the given dates.